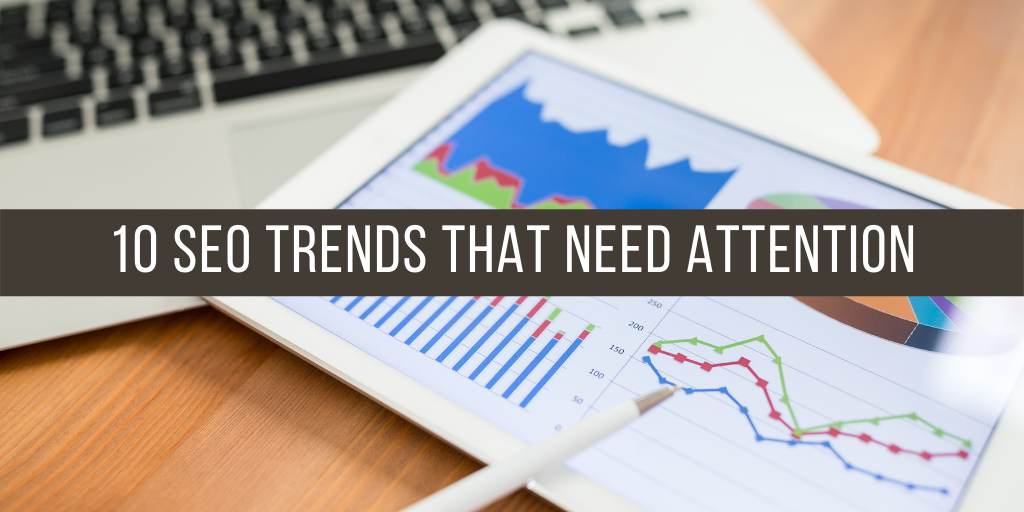 New websites are on the rise and how from the very beginning of the New Year! This automatically results in more online competition. It is time that website owners, marketers and online merchants start investing in SEO & get hold of better content marketing strategies. When talking about SEO trends, people in business must not forget the importance of a robust SEO strategy. Following the correct SEO trends can help in updating the websites accordingly.
How business can grow fruitfully through digital marketing?
● Leveraging influencers for SEO – Viewers & users are always seeking for online information that seems authentic to them. Individuals can actually engage a lot better with well reputed people when they come in an ad. So remembering such SEO rules is important. Make sure to invest in this marketing as not only you can intensify the content reach but can also craft valuable backlinks. Leveraged for SEO, influencers these days are playing a huge role in getting the cake for the brands.
● Overlooking page speed – a complete no-no – Understanding SEO requirements of Google in the proper way are important so that more viewers discover your brand in search engine results. The way Google's algorithm ranks all the websites shows how important it thinks page speed to be. But there are a plethora of technical & on-pageSEO strategies that makes page speed neglected by SEO experts, marketers, etc. Implementing SEO chops in such scenarios is a must that can incorporate image optimization, caching benefit, etc.
● Emphasizing on voice search – As per today's Google market trend, almost 60% of adults will utilize voice search by 2020. So SEO experts must be prepared with corresponding voice hunt strings. They need to be more skillful at thinking to be able to do so.
● Search engines other than Google should not be neglected – There are many search engines other than Google these days that are creating waves of their very own. As per studies, the year 2020 will witness the enhanced utilization of search engines like Amazon, Bing by more users. If you are aiming to make the best impression on search-enabled podiums as an SEO expert, then following this SEO news trend will be beneficial.
● New norm AI? – Google largely utilizes AI for delivering enhanced search results to all users. AI without being much familiar about the technical aspects has grasped the features that decide which published articles are valuable and which are not. This is one of the best latest SEO trends as AI routinely categorizes the web pages & their rankings with precision.
Additional Helpful Resources:
7 Latest Trends on SEO and Social Media Marketing
Top Digital Marketing Trends to Watch Out in 2020
20+ Benefits Of SEO For The Reputed Companies
● Focus on organic search traffic – The faster way of diving conversions & traffic is definitely through paid search advertisements. It is also true that organic search traffic is challenging as it is much more than just keyword optimization. You must learn how to use SEO correctly as organic traffic does not demand the publishing of several contents for ranking well. But the content must be well structured as only then the audience will find value in it.
● High quality & longer content – It is one of those SEO trends which are not unknown to SEO experts and marketers. Content will automatically be more visible if the article on the web pages carry 2000+ words. The probability of Google satisfying those pages with sheer organic traffic is much higher.
● Sound digital experiences – Every web page must load rapidly and it must have an easy-to-use user interface. These days' businesses can face loss even if there is a delay of 1 second in page loading time. It can diminish the conversion rates by 8%. So the SEO trends that are must to be followed in 2020 is focused user experience & good page speed. The audience can return to SERP if the navigation is illogical & hard to apprehend. With SERP features, the need of clicking on results is least by users. This is something that you must take care of.
● Use of snippets – Google uses featured snippets for delivering enhanced search experience for users. Website owners must offer clear answers to typically asked questions on the website for driving more clicks. Featured snippets are heightened to the top and it depends on the quality that is determined by Google. This is one of those SEO trends that must never be underestimated as almost 54.70% clicks have their source from Featured snippets.
● Website security – User safety is very significant in the context of site user experience. Users must feel safe while they visit website pages or they might leave quickly. Website developers and owners can ensure the safety by enabling HTTPS protocol for the website. It offers a secure connection to users that are authenticated. Undervaluing these SEO trends will only bring in loss.
Conclusion
Irrespective of the commerce you are in, SEO is the most important aspect of online businesses today. Keeping a track of search engine trends as mentioned will help you apprehend the transformation in the ways information is circulated on the web today. Get hands on better targeted traffic with proper utilization of SEO trends.Contact & speak to our finest SEO experts if thinking of mounting your online business and presence.
Manan Ghadawala is the founder of 21Twelve Interactive which is one of the best mobile app development company in India and the USA. He is an idealistic leader with a lively management style and thrives raising the company's growth with his talents. He is an astounding business professional with astonishing knowledge and applies artful tactics to reach those imaginary skies for his clients. His company is also recognized by the Top Mobile App Development Companies. Follow him on Twitter | Facebook | LinkedIn