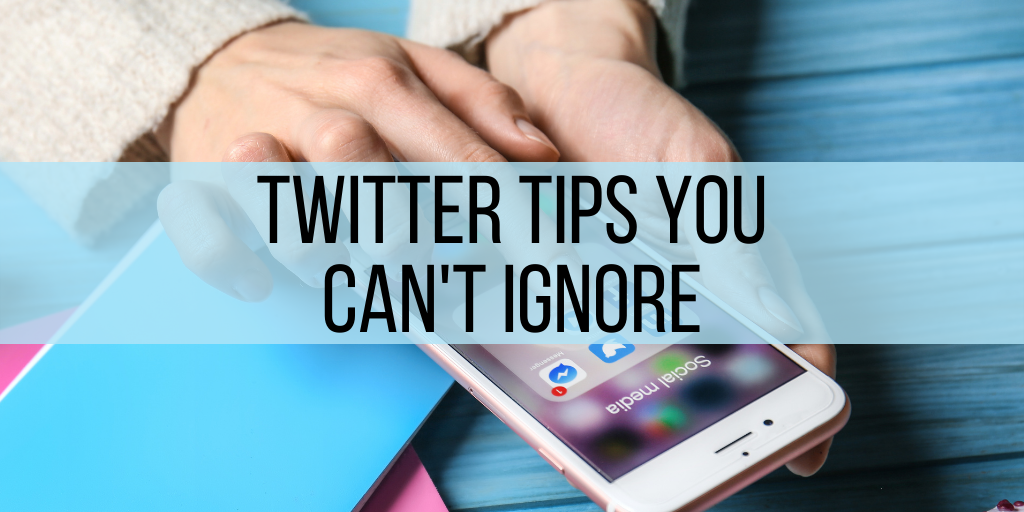 Twitter is an effective marketing tool for both small and large business. Whether you are marketing to your local community, or hoping to make connections worldwide, Twitter is an effective platform to help you reach your target audience.
Many brands appear to be including Twitter in their arsenal of social media sites, but many remain struggling with how to use it correctly. Mastering your business marketing on Twitter in 2017 should be a priority in your online marketing approach.
15 Tips To Master Your Twitter Marketing 
Develop a Twitter Marketing Plan – A strategic plan will help you act consistently and stay focused on your goals.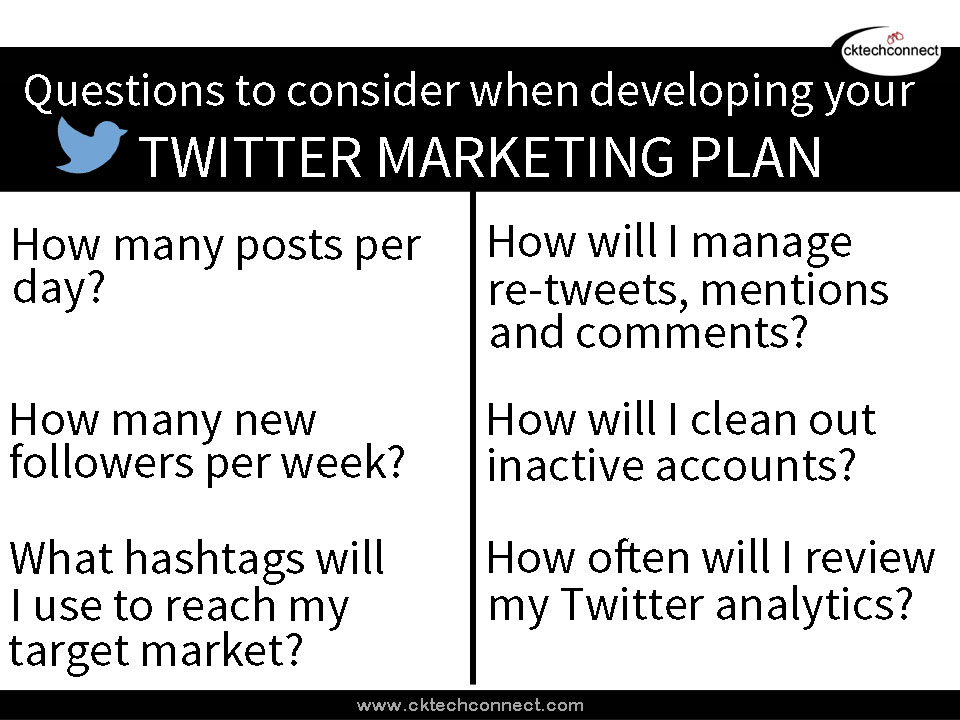 Turn Your Notifications On – If you want to be part of the conversation, then you need to know who is talking to you or about you. Your notifications let you know who has followed, mentioned your account, re-tweeted you and commented on your tweets. This is a must if you are hoping to build an engaging network.
Be Consistent – With the number of Tweets you plan on sharing in a day. Don't share them all at once. Spread them throughout the day and rely on your analytics to evaluate and make necessary changes.
Follow People Back – There has been a lot of discussion about who you should follow back. I follow back everyone that isn't selling followers and who has clothes on. I can always unfollow inappropriate accounts later. Try to keep your Followers and Following  balanced. This strategy encourages more people to follow your account because they believe you will follow back.
Increase Your Followers Weekly – Following twenty-five to thirty new accounts per week is a do-able number. To find new followers you simply go to active Twitter accounts and check out who is following  them. This way you are more likely to find accounts that haven't been abandoned. Yes, it is important to look for accounts in your industry or perhaps city. However, this can often be time-consuming. If you do choose to use this approach, make sure the accounts you follow are active (at least 1-2 tweets in the last couple of days).
Use Hashtags – A tweet without a hashtag is like a hot dog without the bun. It just doesn't cut it. Your tweets are much easier to find when you use hashtags. This visual provides some data that may convince you.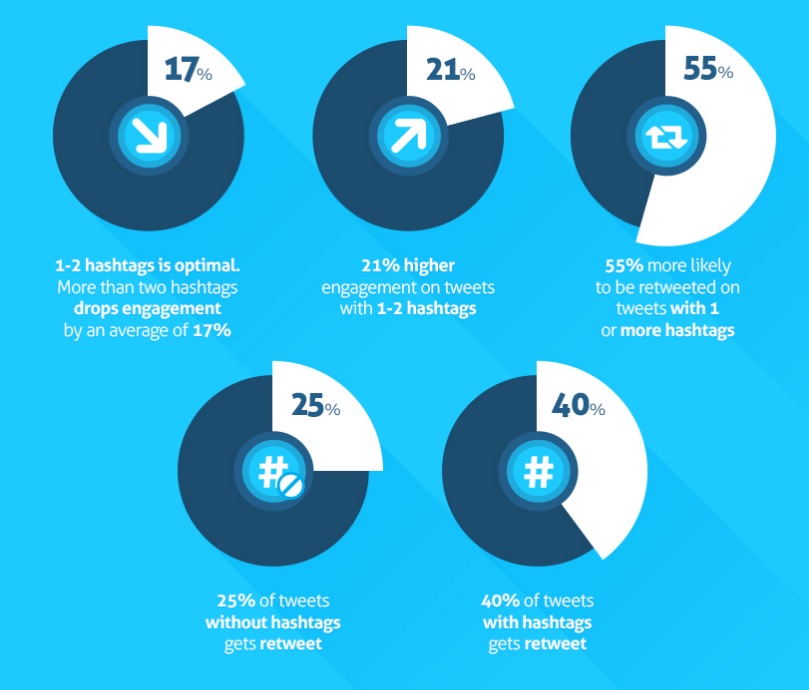 Use Visuals – A tweet without a visual is much like a Facebook post without an image … ignored. Too often businesses are feeding posts from other social sites or automated systems and visuals are not included. Twitter allows you to add a link and up to four images per tweet. Use at least one image.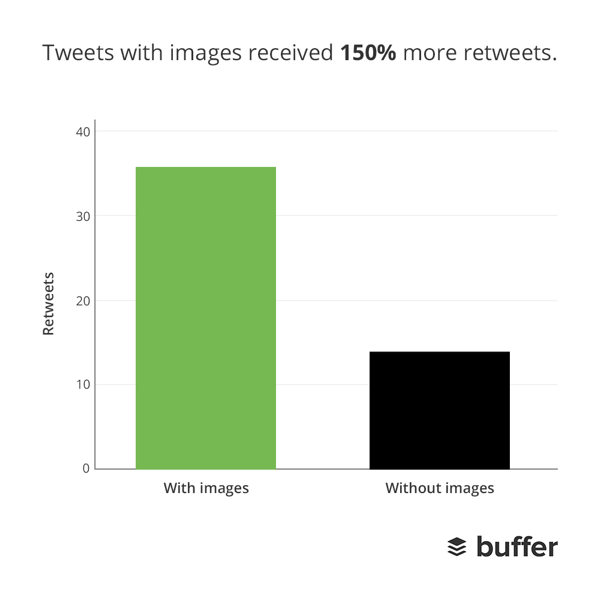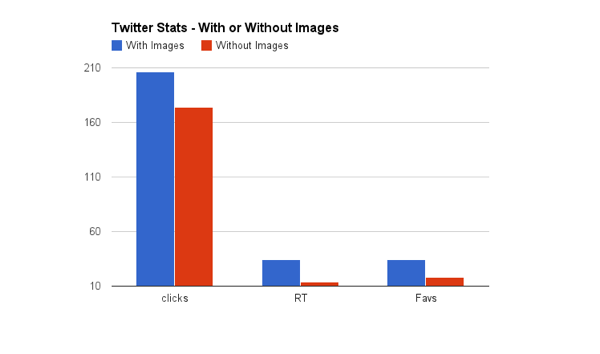 source – Buffer 
Don't Automate Direct Messages (DM) – At any time, for any reason. It is "push" marketing and often spam. Many accounts will unfollow you if they receive an automated DM. Also, avoid any links associated with DM's. Accounts that have been hacked are typically as a result of opening these links.
Create and Subscribe to Lists – Creating public lists about your industry and community is a helpful way to help you organize and refer to specific topics at a later date. You should also subscribe to lists that you feel will provide you helpful information.
Keep Your Profile Up-To-Date – Make sure your header background is branded to resemble your website. Avoid changing your profile picture because your followers learn to recognize this in their stream. Update your bio information when there are changes.
Use Automated Systems to Share Your Tweets – ONLY automate posting the tweets.  Do not automate any responses from these systems. If people identify an automated thank you or message they will unfollow your account. Twitter is a "social" site and any automated conversation is POOR social etiquette.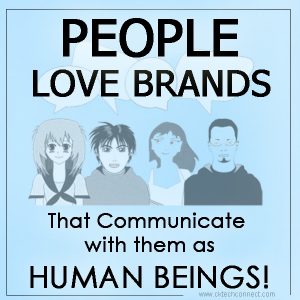 Don't Over Advertise – You are not on Twitter to sell your product. You are there to develop relationships and create an online network. Your content should be designed to engage, encourage and educate.
Understand The Twitter Lingo – Twitter has a language all of its own. If you want to know the lingo, a Twitter Dictionary can help.
Remember Your Twitter Manners – Say Thank-You! Thank new followers. Also, thank accounts for retweets and shares. Remember, automated thank you's just don't work!
Understand your Twitter Actions – It seems easy enough to click the favourite heart icon or retweet a tweet, but it is important that your actions are related to your Twitter marketing goals. Your actions can cause a positive reaction. Using an appropriate strategy can help grow your account, increase your brand awareness and help develop a supportive online network.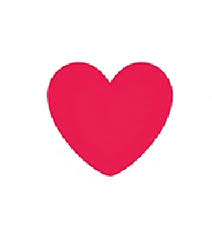 Liking a Tweet
Liking a tweet is a low level of engagement on Twitter. It informs the account that you approve of their tweet. Liking tweets can encourage other accounts to follow you. However, this action is unlikely to get your brand the full attention you want.

Retweet
A retweet of someone else's tweet is the best way to get your brand retweeted. Consistently retweeting others is a clear sign that your account is active and not automated. You will also increase your followers. If you want your brand more noticed on Twitter, don't shy away from the retweet.
       Quote Tweet 
This section is the area that appears once you click on the retweet icon. This area allows you to add your own text and comment on another original tweet. This option is most effectively used when you want to engage in an ongoing conversation about the topic in the tweet. You should make sure that this isn't the only Twitter function that you are using. If you are always seen as using the "quote tweet"  it will also be perceived that your marketing agenda is to only share your brand, and therefore not give the original brand credit for their content.
If you use the quote tweet you should always mention @ the account whose tweet you are commenting on and also choose one to two of the hashtags they used in their original tweet.
  @    Mention
Mentioning other accounts only happens when the @ character is added with the correct account name – @theiraccount . Mentioning other accounts is a great strategy for building your network and increasing your brand exposure. When mentioning multiple accounts keep the number of accounts to five or less.
When businesses use Twitter effectively they have the advantage of connecting with customers in their own communities or throughout the world. A well managed account will keep your brand growing and noticed on Twitter.
Your company or service has the opportunity to provide customer service, drive clients to your website and promote brand loyalty.
It's Time To Get It Right!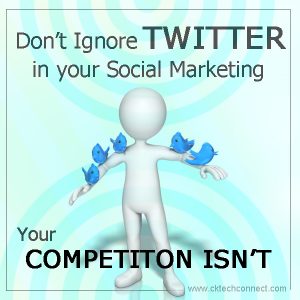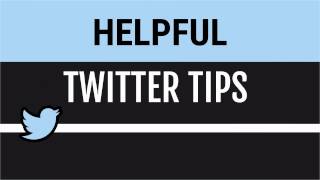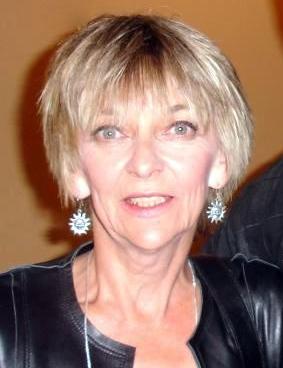 Sandi Booth is the CEO, web developer, content strategist, graphic designer, social media manager and trainer at Cktechconnect Inc. located in Chatham-Kent, Ontario. Sandi's creative style and dedication to clients has ensured that Cktechconnect has become the online marketing company it is today. Since its inception in 2009 Cktechconnect Inc. has helped dozens of businesses and professionals with focused, successful, dynamic multimedia marketing campaigns.