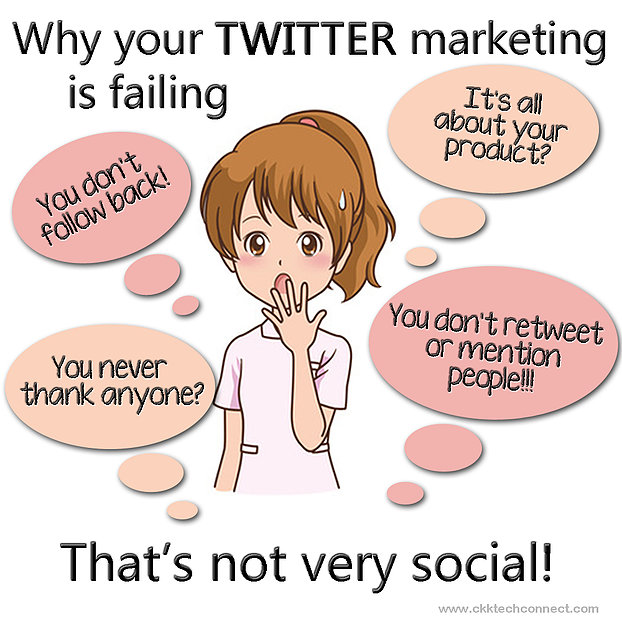 Well, as the old saying goes, "a picture says a thousand words". Here's hoping that some businesses, agencies, professionals, read and consider my picture before they open their Twitter accounts again.
It continues to surprise me, on a daily basis, how many companies, services, retail stores, restaurants, realtors … completely ignore the *Social* in social media marketing.
The definition of "Social" as defined by Merriam-Webster Dictionary: "relating to or involving activities in which people spend time talking to each other or doing enjoyable things with each other: liking to be with and talk to people : happy to be with people of or relating to people or society in general"
Twitter is such a useful marketing tool for building relationships and expanding your online network. Leaving the engagement out is just wrong. There are so many articles available with simple tips and tricks for using Twitter correctly, it amazes me how many businesses and individuals continue to use it incorrectly. Here's hoping that some of these corporations, professionals, service agencies see my image and consider making a few changes with their Twitter marketing tactics. It's worth a shot.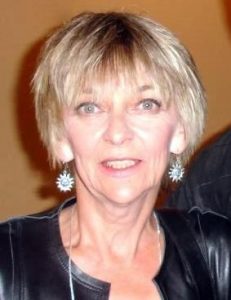 Sandi Booth is the CEO, web developer, content strategist, graphic designer, social media manager and trainer at Cktechconnect Inc. located in Chatham-Kent, Ontario. Sandi's creative style and dedication to clients has ensured that Cktechconnect has become the online marketing company it is today. Since it's inception in 2009 Cktechconnect Inc. has helped dozens of business and associations with focused successful, dynamic multimedia marketing campaigns.