"How do I know what kind of content to post?" This is one of those most asked questions during our social media platform training and consultation sessions.
The business and professionals who are working hard ensuring they follow social platform etiquette are often challenged with coming up with content that their fans and followers will find engaging and informative.
However, when you understand what type of content people love, it becomes easier to discover and create posts.
It is important to realize that people go to the internet for entertainment or information. They go to find out helpful information, or simply to stay up to date on the activities of their friends and family. The big challenge for business is in understanding "how to stand out from the crowd" and by doing so, take their social site marketing to the next level.
The following list will not give you specific tips on "what" to post on your social platforms. However, our ideas are a guideline to help you understand what ideas are meaningful and more likely to engage your fans and followers.
What attracts our attention as humans?
What stirs our emotions?
What makes us "feel"?
What makes us think?
When you are preparing your content for your social sites, ensuring that you meet both the emotional and learning needs of your followers as part of your strategy will result in an increase in social responses.
Posts that make us believe in magical ideas

Posts that reminds us that we are all unique

Posts that verify our beliefs in life

Posts that uncover mysteries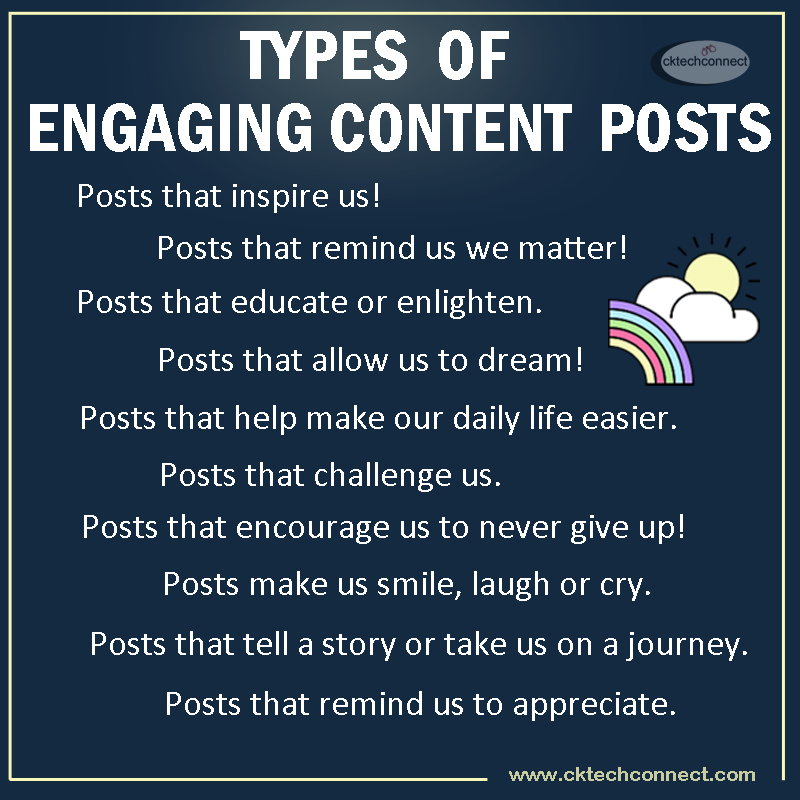 Posts that root for the underdog

Posts that make us think a different way about a topic

Posts that help us remember what really matters

Posts with "happily ever after" endings

Posts that encourage us to participate

Posts that confirm we should enjoy the moments
These ideas can appear in all types of content format. Whether you are considering a colourful image, a funny picture, a catchy short video, an infographic or a written article (blog), the emotional and the learning needs of your fans should be kept in mind.
Remember, content is King and ensuring that your content meets the needs of the user will get you heading in the right direction. Great content gets the conversation started then it is up to you to actively engage and keep the conversation going.
For more tips on Online & Social Media Marketing check out these articles:
5 Steps To Facebook Marketing Success
Social Media Marketing Must Do's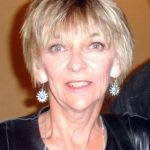 Sandi Booth is the CEO, web developer, content strategist, graphic designer, social media manager and trainer at Cktechconnect Inc. located in Chatham-Kent, Ontario. Sandi's creative style and dedication to clients has ensured that Cktechconnect has become the online marketing company it is today. Since its inception in 2009 Cktechconnect Inc. has helped dozens of business and associations with focused successful, dynamic multimedia marketing campaigns.