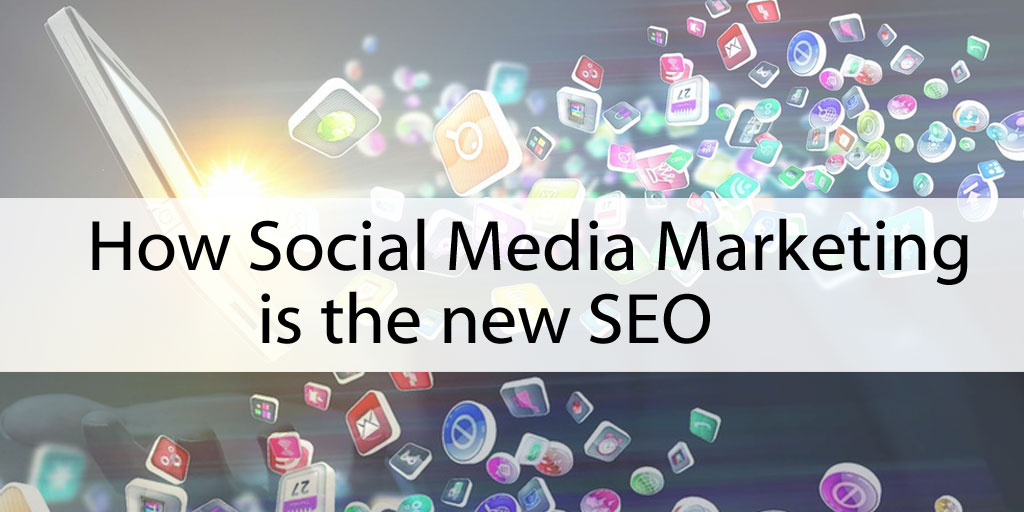 There is so much information online in respect to what does and doesn't affect your websites search rankings. In this article we discuss the role that social media can play in your SEO efforts, as well as the importance of following Google recommendations when building a website.
The importance of your business being found online should not be underestimated. Typically, the information and advice you receive, on the best way to get your website to the top of the search, can be overwhelming. Unfortunately, we hear too often how big and small business have made choices about what methods to use for better Search Engine Optimization (SEO) with little understanding of the options available. These choices may have come with large costs and on many occasions little results.

The goal of this article is to provide some key Search Engine Optimization strategies in a way that someone without a technical background or understanding of online marketing, can begin to understand their options and make more informed marketing choices.
Listed below are the criteria and steps we use when taking on a project:
Website Design:
Make pages primarily for users, not for search engines.




This includes ensuring that the website title, keywords and phrases match what an individual would search.
When using images, use text that actually describes the image in the description for the filename, and alt text that focuses on creating useful, information-rich content that uses keywords appropriately and in context.
Build the website based upon Google recommendations.


Follow the available comprehensive Google Guidelines in the development of a website.
Ensure that the website is easy for users to navigate.




It's important for users to easily find your contact form, products and services. Keep it simple!
Make sure your website information is correct.




Make necessary changes to ensure your name, address and phone number (NAP) is accurate.
A mobile responsive website is no longer an option. It's a must!


Our clients are seeing up to a 50% increase in traffic from mobile devices. Use this Mobile-Friendly Test to see if your website complies to Google's mobile-friendly criteria.
Use quality content that attracts the user and encourages them to remain on the site.




Clear graphics, sharp images, informative videos, interesting and helpful written content that is key to keeping visitors on your site.
The website must load quickly on all devices.




While desktop users are more patient with load times, the ever increasing mobile user is not, and will often abandon slow loading sites.

Google only loves you when everybody else loves you first.
Click To Tweet
Social Media
Determine which social media platforms are best suited to your business or service.
There are many social media platforms that are effective in marketing a brand. However, we recommend choosing platforms based on a companies time/budget. We believe that it is better to use a few social platforms effectively than to have many social channels and not use them well. All social platforms are different in their use, and choosing wisely is a key to social marketing success.
Develop a Social Media Marketing Strategy
An effective social media marketing campaign should serve multiple purposes and each specific social site should have an individual marketing plan. Why? The target audience when marketing on Facebook can differ from your target audience in Twitter, LinkedIn and so on. The content that you share on one site might not be appropriate for another platform. When developing any social marketing campaign we use the SMART marketing strategy. Specific, Measurable, Attainable, Relevant & Time-bound.
The goals and specific actions include:
Compliance with social media marketing recommendations and etiquette.
Content that is fun, entertaining, helpful and promotes customer engagement.

Communication that is consistent, courteous and credible.

Content that draws your target audience to your website.

Clearly branded social platforms and graphics.

Brand identity and brand story strategies.

Development of an online network.

Evaluation strategies for analyzing insights.

Client testimonial procedure.
A successful online marketing campaign should include a Google compliant mobile responsive website and a strong social media marketing strategy. A social strategy that is specific and measurable. A campaign that focuses on building relationships with potential customers and is often referred to as "Human-To-Human" marketing.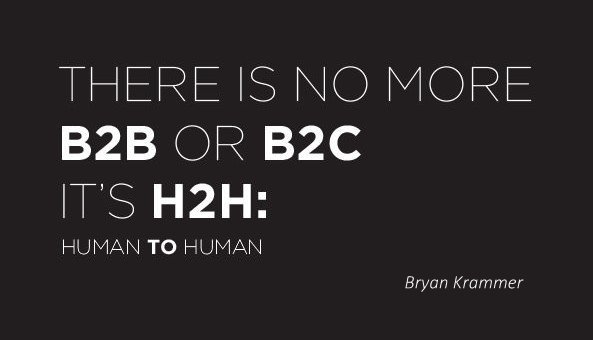 We work very closely with our clients, educating them on our process and our underlying principles. We discuss that success in social media marketing is reliant on a transition from TRADITIONAL PUSH MARKETING, to a return to WORD OF MOUTH MARKETING.
Word of Mouth marketing is not a new concept. It relies on consumers and clients to support and spread your brand and product. Whether by actively participating with your business online, or writing reviews and testimonials that support and promote your brand. Word of Mouth marketing, although identified before the development of social media platforms, has become a perfect fit for today's highly active and engaged social consumer.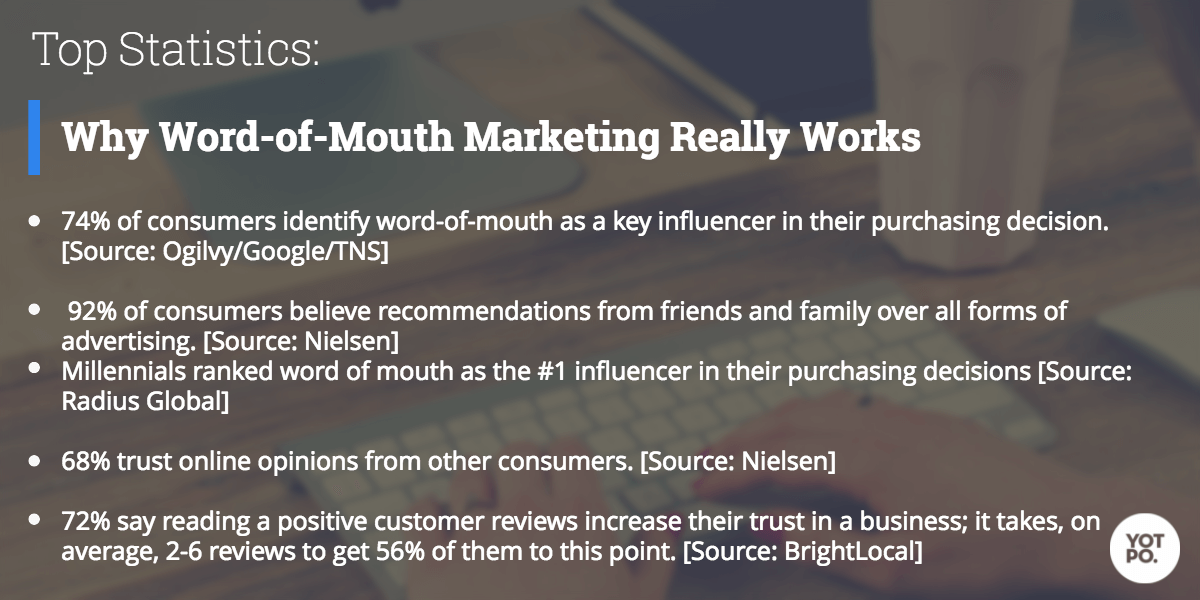 So the next time you are considering your marketing options and which Search Engine Optimization strategies will work best for your business, remember these key points.
Your website can no longer exist in isolation. Today it is one among thousands on the web. Getting traffic to it can be extremely difficult for your business. However, an effective social media marketing campaign, rich in informative content, is a strategy that is not only Google friendly, but also important in getting your brand exposure, building relationships and establishing you as an authority in your field.
Relying on Search Engine Optimization techniques alone, may leave you paying large amounts of money for few results. Be very cautious of employing this strategy alone. Review this advice from Google, before you make any decisions in regard to Search Engine Optimization offers.
"Don't feel obligated to purchase a search engine optimization service. Some companies claim to "guarantee" high ranking for your site in Google's search results. While legitimate consulting firms can improve your site's flow and content, others employ deceptive tactics in an attempt to fool search engines. Be careful; if your domain is affiliated with one of these deceptive services, it could be banned from our index." – Google
Using social media is a key strategy to effectively getting users to your website. This is essential for getting your website to rank higher with Google. Remember, the amount of traffic to the site, time spent on the site, numbers of page views, as well as the bounce rate are key indicators to Google that your website is relevant. When the website is clearly designed for the user, designed based upon Googles recommended best practices, and a successful social media marketing campaign is implemented, your site will rank well on organic Google searches.
Using this strategy on a ongoing basis will ensure that your website continues to improve its site ranking by driving increasing amounts of traffic to your website.
At cktechconnect we are seeing this approach work for our clients. We believe that perhaps in the future when we think of SEO, we will actually see that it is an acronym for "Social Engine Optimization!"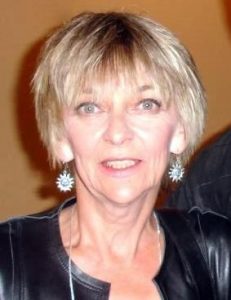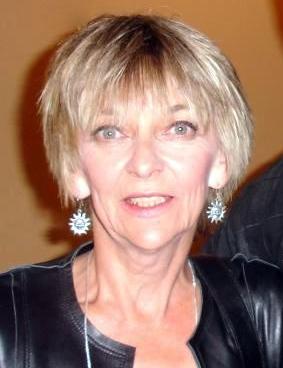 Sandi Booth is the CEO, web developer, content strategist, graphic designer, social media manager and trainer at Cktechconnect Inc. located in Chatham-Kent, Ontario. Sandi's creative style and dedication to clients has ensured that Cktechconnect has become the online marketing company it is today. Since its inception in 2009 Cktechconnect Inc. has helped dozens of business and associations with focused successful, dynamic multimedia marketing campaigns.