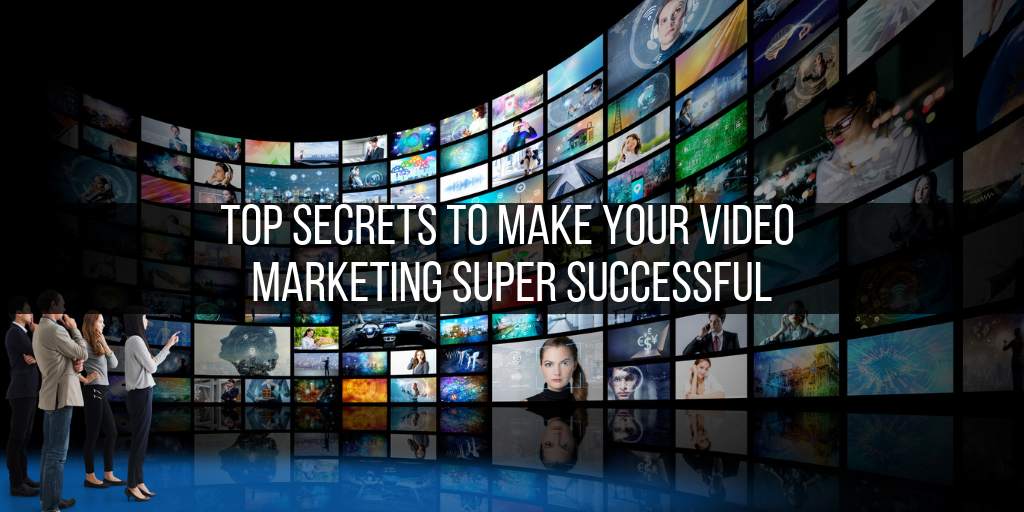 The inclusion of a video as a tool in their marketing campaign is one surefire way that many brands have discovered by which they can amass views and attract customers to their business. It is, therefore, no secret that video campaigns are the most powerful way, next to an effective Web Design, for businesses to get their clientele's attention and thus to increase their sales.
But is video marketing effective?
Videos can induce a number of emotions in us. They can get us emotional sometimes and keep us entertained at others, all to fulfill their purpose. They are exceedingly enthralling and relatable, making them the ideal tool to captivate a potential customer.
According to one website, 64% of customers are likely to buy a product after they've watched a video about it online, and 90% confirmed that video advertisements influence their opinion of a product and their decision to buy it.
Another interesting statistic is that 59% of consumers would actually prefer watching a video about a product rather than read a blog about it. It is also estimated that 95% of people retain the information they receive via a video compared to only 10% of what they may read online.
All these facts and figures make videos an ideal and most effective addition to a company's marketing plan to ensure success and better sales. But with so many videos out there already, how can you make yours stand out?
Secrets to making your video marketing successful:
Make it about relatability, not selling:
Videos that are full of marketing blurb don't gain much popularity. So the way to make your video trendy with the masses, it needs to tell them a story or make them laugh. Your focus should be on the value you provide to the customer and not how much they benefit you.
Come back if needed
Make the most out of their 10 seconds:
A fifth of all users is likely to click away from a video within the first 10 seconds of it. So make use of those first 10 seconds to get a message across or to procure their curiosity ad raise their interest.
You could make use of teasers to give them a peek into what the tone of the rest of the video is, make it worth their time so that they have a reason to keep watching.
Make it entertaining:
Nobody wants to sit through a video that doesn't provoke any form of emotion in them. The content of the video you're putting out should be relevant and must pike the fascination of the person watching it, else they won't stay much longer.
In case you think you might lose grasp of the main message if your video becomes all about being entertaining, you could always include small reminders while the video is being played. So you could put your tagline at the bottom, or make references to your brand, or something of that sort. The point is, once you have your audience's attention, giving them a message becomes easier.
Include a call-to-action:
A certain portion of the people who watch your video and relate with it on a personal level will immediately want to purchase or avail whatever it is that you were marketing. The rest will go looking for additional information or reviews before making the final decision.
So, it is advised to include a call-to-action in your video so that users know what to do when they want to own what you're selling. Putting in a link to your website or your company's contact information will prompt an instant reaction.
Consistency is key:
The video you put out should be in line with the rest of your marketing campaign. You could even directly link it to a campaign you are running at the moment. That way, people won't lose track of your core message and there will be no confusion about what you want people to think of your company as. The video you make should be an attempt at enhancing an effort you're already making. They should make sense for your business.
Optimize for SEO:
To harvest maximum yields from a video you use for promotion, it needs to be optimized for search. Make use of the right keywords, tags, and an effective description so that search engines know what your video is about.
One way to capitalize on it at the highest is to host it on your company's domain,and another way is to allow for embedding in your video. These tricks will ensure that you get maximum inbound marketing links. Having a video sitemap also helps tremendously in its optimization.
A recent Animoto survey declared that 76.5% of marketers and business owners who have utilized video marketing as tool have said that it has had a positive and beneficial impact on their sales and popularity.
Thence concluded, video advertisements for promotion is one trend you definitely need to get behind.
Contributed By: Bilal Imtiaz – Head Writer at Techvando
Cktechconnect Inc. is a small agency with large clients. Since our inception in 2009, our focus has been to help grow companies by creating successful, dynamic multimedia marketing campaigns. We deliver strategic marketing and branding solutions. When you are serious about taking your online marketing to the next level give us a call.
Join us on Twitter @cktechconnect