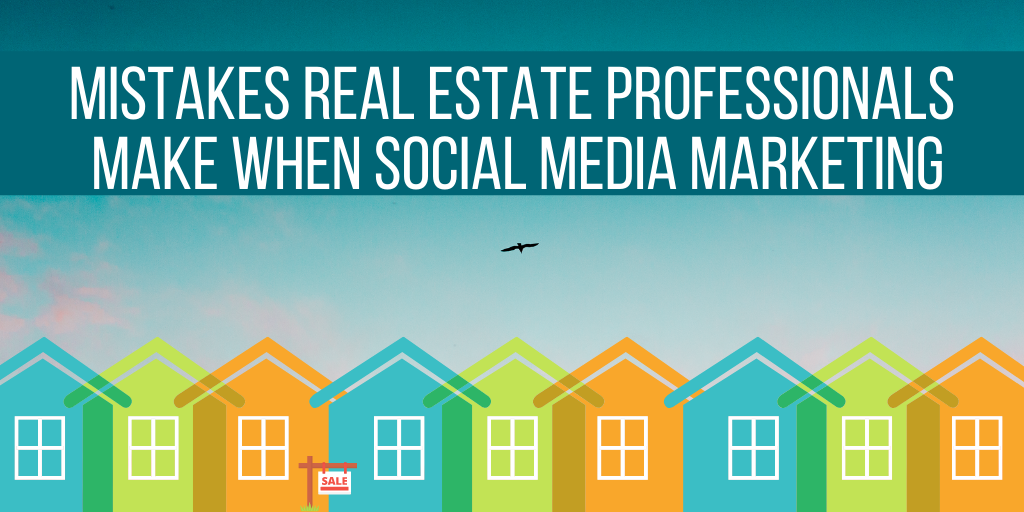 Over the past few years real estate professionals have become very aware that they must have a social media presence to stay in the game. However, many of them are struggling with the process and many are making the same mistakes. It isn't just realtors who are challenged with their online marketing attempts. Businesses in general are encountering the same difficulties.
As an online marketer, with a specialty in real estate marketing, I can tell you I see professionals in the real estate industry doing it very "right" all the time. However, there are countless individuals that need some ideas, suggestions and social marketing support.
1. Trying to go it alone – Real Estate professionals are taking it upon themselves to set-up Facebook, Twitter, Google+ accounts without a clearly developed online marketing plan. The results are obvious. Without determining clear goals, objectives and a target audience for your social presence, you will struggle to build fans and followers. This struggle has realtors abandoning their social sites, therefore giving future clients the message "I don't market well" or worse "I am not in the profession" anymore.
2. Pushing, Pushing, Pushing – Social marketing is about building relationships not just selling. Many real estate professionals push their listings as their only form of content. Buyers aren't coming to social platforms to buy houses, they come to be "social". If someone is looking to buy a home they know how to search online. Social marketing is not just about having your brand (name) out there, it's about developing an online identity. It is about great helpful content, responsive communication and most importantly, courtesy.
3. Limited Understanding Of Social Platforms – Signing up for a social media platform is the easiest part. But understanding how to effectively use them to share useful content, and to build relationships with perspective clients, is much more complicated. If you have platforms that you are not using to their full potential, or you are leaving out the relationship and networking opportunities, you will be wasting a lot of time. It is much better to have one social site used effectively, than several social sites used poorly.
4. Ignoring Prospective Customers – Each social site has different terminology to identify a "human" as a Fan (Facebook) or Follower (Twitter).  Whatever name they are given they are individuals, possible clients, who have some interest in your business. If you do not follow them back, share their content, communicate with them by "commenting, retweeting, mentioning, repinning," they will soon find another person in your industry who does. Social marketing etiquette is essential to grow your brand and identity.
5. Repetitive Content – Having original content for your social sites is a great goal to work towards but FIRST make sure your social sites are up to par. Using your social platforms effectively will help you develop a strong network of individuals, peers and businesses who will also share your content. Initially focus on content that will help you build those needed relationships. Humour, quotes, great industry information is a wonderful place to start.
If you find that you may be guilty of one of the above then it may be time to rethink your social marketing goals and procedures. I would recommend that you evaluate one platform at a time. Jot down some ideas for making changes to your content, communication and relationship building strategies. Find accounts to follow that seem to be doing it right. It is also essential for you to research how to use the strategies and techniques for growth and success on each platform you choose.
The good news is that "social media" is forgiving. Once you get your social platforms up and growing in the right direction, you will begin to see the difference that a successful online marketing campaign can make.
Cktechconnect Inc. is a small agency with large clients. Since our inception in 2009, our focus has been to help grow companies by creating successful, dynamic multimedia marketing campaigns. We deliver strategic marketing and branding solutions. When you are serious about taking your online marketing to the next level give us a call.