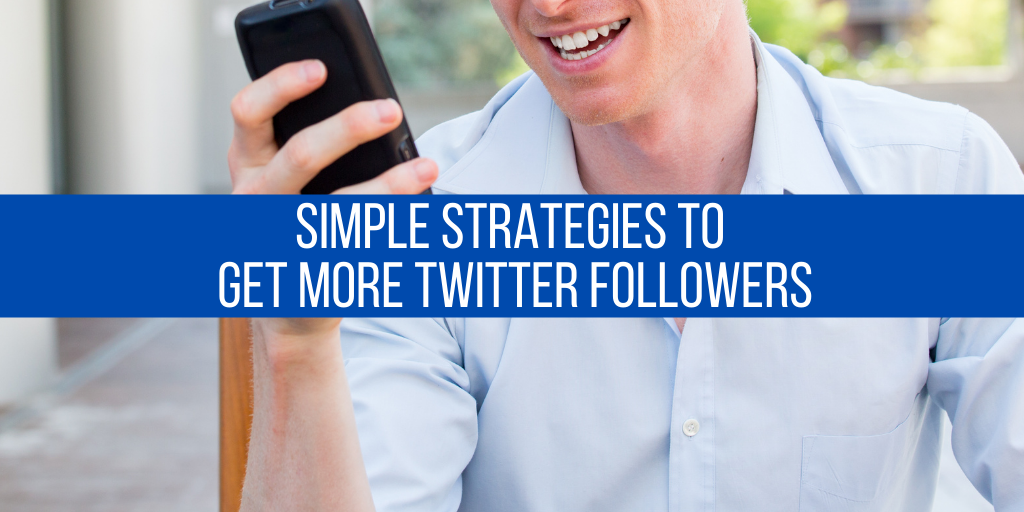 Twitter is a powerful marketing tool for business. When it is used properly Twitter can spread your brand, build strong connections and generate leads. However, if you have limited followers, your business will not be able to benefit from everything this powerful platform has to offer.
"Followers are incredibly valuable to your business. When someone follows you on Twitter, they not only see your Tweets, but they're also likely to become an advocate and customer." –Twitter 
Customer Insight Study. Twitter + Research Now 2016 found that Followers feel more positive about businesses they follow, Tweet about them, Retweet their Tweets and buy from them.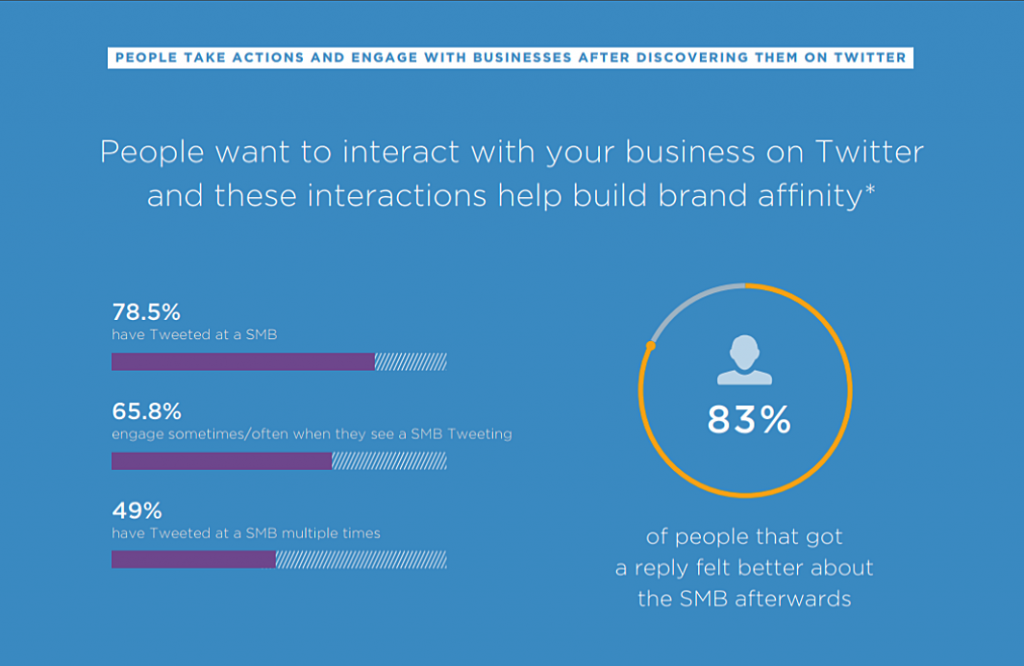 Customer Insight Study. Twitter + Research Now 2016
Follow Active Accounts 
You should always look at how balanced the accounts "Following" & "Followers" are. If you notice accounts have a large amount of "Followers" and are following significantly less accounts, then I would AVOID following that account.
Do not look at what other accounts in your industry or location are following. Instead, look at the accounts that are following them back. Typically, these accounts are active and understand the value of increasing Twitter followers.
Don't be fussy. It can be very time consuming to be selective in who you choose to follow. Go to an account you know is active, and follow some of the accounts that are following them. Repeat this process to continue to grow your numbers.
Share Quality Content
Quality content should never be limited to product posts. In fact, if you use Twitter just to post advertisements for your product or service, you are likely to lose more followers then you gain. It is crucial on this platform that you follow social and content marketing etiquette to grow and gain attention. 

Always include a properly sized image with your post/link
Use embedded videos when possible
Don't feed from other social platforms (Facebook, Instagram)
An article/blog link should always include an image
Share helpful and informative information
Entertaining and engaging content attracts followers
Re-use your popular content
Start Talking To Other Accounts
You must be engaging on Twitter to build relationships and increase your Followers. If you don't talk to others and connect with others, your Twitter marketing is likely to fail. Simply posting and praying has never been a successful strategy. Using the "mention @" symbol on a daily basis will increase your audience.
Give it a try!
@cktechconnect How is your day going?
@cktechsandi Hope you're having a super day!
@cktechrick What's on your agenda today?
Ask a question, comment on a post and send out a thank you out for a Retweet or Follow. Liking a tweet can get you some likes, but it is a slow way to grow your account numbers.
Mentioning and Retweeting are an effective strategy to grow your Followers!
---
Use #Hashtags
However , don't be tempted to overuse them! Over using hashtags can actually reduce the number of Retweets your content gets. Research shows that using one-two hashtags will increase your chance of being Retweeted. Twitter recommends using no more than two as a best practice. Retweeting active accounts will increase your followers!
Search common hashtags for your specific location or industry to reach out to new followers. Following accounts that have common interests is always a great strategy.
---
 Keep Your Account Numbers Growing and Balanced
You should have a consistent increase in followers. Searching for new followers isn't just a one-time thing. You should dedicate time each week in your search for new connections. Accounts that grow at a regular rate are typically those that have implemented a successful Twitter marketing strategy.
There are many tools that can help you clean out your Twitter account when your numbers become unbalanced. Using these tools is a great strategy to clean out accounts that do not follow you back or those that are no longer active.
The Best Free Twitter Unfollow Tools to Unfollow Non-Followers
8 Best Twitter Tools To Unfollow Non-Followers
Most of these free tools have limitations in the number accounts you can unfollow at a time so they should be used on a weekly basis.
MORE TWITTER TIPS
Your customers are looking for you on Twitter at an ever-increasing rate. If your account isn't growing and engaging they are not likely to find you. However, they may find your competition!
---
San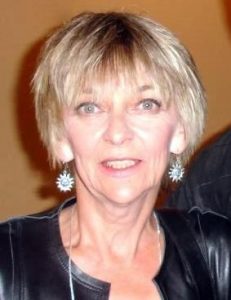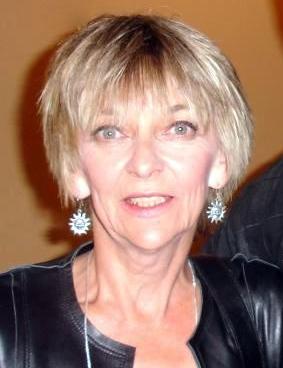 di Booth is the CEO, web developer, content strategist, graphic designer, social media manager and trainer at Cktechconnect Inc. located in Chatham-Kent, Ontario. Sandi's creative style and dedication to clients has ensured that Cktechconnect has become the online marketing company it is today. Since its inception in 2009 Cktechconnect Inc. has helped dozens of business and associations with focused successful, dynamic multimedia marketing campaigns.