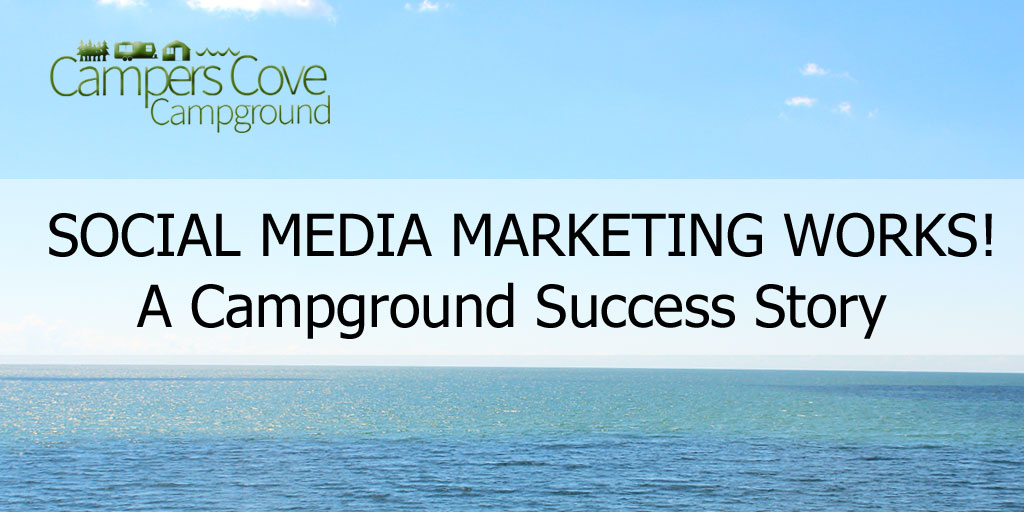 We are often questioned about the value of Social Media Marketing by professionals and business owners. They all typically want an answer about whether there is any value in investing their time or money into including these strategies into their current marketing. What's the Return on Investment (ROI)? When am I going to see a sale from social media marketing? If you have ever asked yourself these questions then you will want to continue to read and review the story of Campers Cove Campground.
Campers Cove Campground is in Chatham-Kent Ontario, located on the shore of Lake Erie, just east of Point Pelee National Park. This family business is in its 56th season. In 2014, Geoff Gerrish, owner of Campers Cove decided that it was time to add a strategic online marketing campaign to their current marketing strategy. This plan included a mobile responsive website and an extensive Social Media Marketing plan.
One of the main goals of this strategic approach was to increase their brand awareness outside of the local geographical area. They were looking to reach campers from the Greater Toronto, Ohio and Michigan.
It has been just over two years since we started working with Geoff and his team to put the plan in place. Our initial goals were to build a mobile responsive website and begin to design and develop existing and new social platforms. We also knew that having visually attractive content as well as helpful information was essential in growing the Campers Cove brand and agreed that to be successful the marketing campaign must be consistent and include the highest level of engagement.
We have regularly analyzed the data from Google Analytics and Social Platforms Insights since Campers Cove Campground realigned their marketing strategy. While we were busy reviewing Campers online statistics, Geoff was actively having his campers complete questionnaires upon registration.
In November 2015 we were able to bring our results together and share them at the "Camping in Ontario Convention and CampEx" held at the Windsor Casino. (Camping in Ontario is an association that has over 435 members in the province of Ontario). During our presentation, "Are You Gambling With Your Online Marketing," Geoff requested to speak to our audience and share how Campers Cove Campground was seeing benefits from their online marketing campaign. Geoff wanted other campgrounds to understand the ROI and SEO potential of an effective online marketing strategy. A campaign that is driven by social media marketing.
My staff and I have had the pleasure of working with Cktechconnect inc. for just over one year. Their company designed and implemented a Social Media Marketing tactical plan that far exceeded our expectations. Our relationship started by creating a new webpage, not just for a new look, but to attach the latest technology to the page both on the page and behind the scenes. From there we created a mobile optimized web page. Both of these tasks, creating a more technologically advanced web page and mobile optimized page were the starting points at which to ramp up our search engine optimization. (What that means is to find us easily when you do a search for camping on the web).
From here, they revamped our Facebook Page, created a Twitter account, Pinterest account, Google+ account and a YouTube channel. All of this was created to integrate back to our website.
Now, the hard part began! Cktehconnect have worked over the last 12 months to build each and every part of our social media strategy by engaging daily on each platform, with our customers and building new relationships. The numbers speak for themselves!
Through our social platforms, our brand awareness and recognition have skyrocketed. Equally important, by optimizing the search results by internet users, our website rankings are on top – Geoff Gerrish
Campers Cove Campground Data From 1st Year (2015 compared to 2014)
The chart below is data supplied from Geoff from the first year after his new mobile optimized website and engaging social media marketing plan were started.
"As to it relates to using the internet to find us, we are up 58% from 2014.
As it relates specifically using a search engine to find our park, we are up 83% over last year.
From an overall revenue perspective for overnight camping, we were up 17% from last year. (I might add that last year was our previous best year in overnight camping). Much of this revenue increase is due to our Social Media efforts."- Geoff Gerrish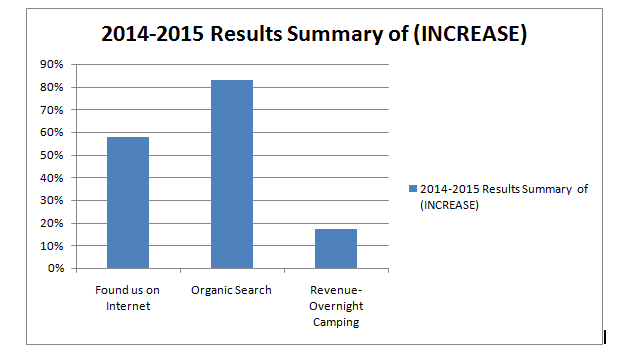 Campers Cove Campground Second Season Results (2015 compared to 2016)
Geoff's most recent numbers are again based upon questionnaires campers completed upon making their reservation for 2016 season. The reservation software prompts questions such as "How did you hear about us" through drop downs that are in more detail as the questions are answered. For example, if the answer was "Found you on the internet", the next question would be "Did you do a google search, and if so, what was the search phrase you typed in?, or "Did you find us listed on a directory, and if so, what directory was it?, It is this data that we have compared to our online analytics and insights. The above are just a few samples of the questions asked upon registration.
Number of Bookings where the customer used the internet to find us:

up 12% from 2015, which was up 58% from 2014

Number of Bookings where customers were using search engines to find us:

up 26% from 2015, which was 83% up from 2014

Number of Overall Bookings where customers were booking from outside of our location were:

20% of total, up 12% from 2015.
2016 Revenue: increased 8+ % over 2015, of which 2015 was 17% over 2014
Geoff did notice a significant decrease in customer referrals from various Camping Directories. When more closely reviewed it appeared that directories with little or no engagement on their social media platforms were those directories where the most decreases occurred.
Where the customers were using referrals (Directories) online to find us:

down 53% from 2015.
Our Data Results (2015 compared to 2016)
Our results using Google Analytics and Social Site Statistics support Geoff's findings. We discovered a significant increase in online traffic. The analytics from the 2016 results (when compared to the 2015 results) not only show an increase in online traffic, but a considerable increase in traffic and engagement on the social sites.
Comparison chart for the 2015 and 2016 seasons.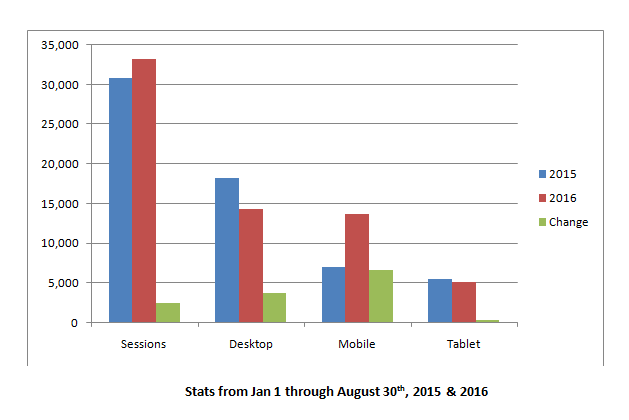 The statistics clearly revealed some interesting trends:
Sessions on the website are up 8% from 2015
Mobile visits are up

94%

from 2015

Desktop visits are down 21% from 2015
Tablets visits are down 6% from 2015
Website traffic trends substantiated the decision to focus on "mobile first" with the website. It would appear, based on the current numbers, that mobile traffic will overtake the desktop traffic in 2016. This trend appears to correlate with other clients whose analytics we monitor.
Campers Cove online marketing strategy was also designed to drive traffic to the website and ensure users spent time viewing various pages. This is a key element in having the website seen as relevant to the user in the eyes of Google. Google states "Make pages primarily for users, not for search engines." This is a main ingredient in having your site rank in search engine results (SERP).
Bounce rate (left the site before visiting any other pages on site) has dropped significantly by

29% to 31%

There was a slight increase

(9%)

of page views per session (3.53 pages viewed per visit to the site).

Average session duration (time spent on the website) has increased by 10% (3.22 minutes)
Why is The Online Traffic Increasing and Where is it Coming From?
The chart below shows a percentage of total traffic to the site through organic, direct and referral traffic.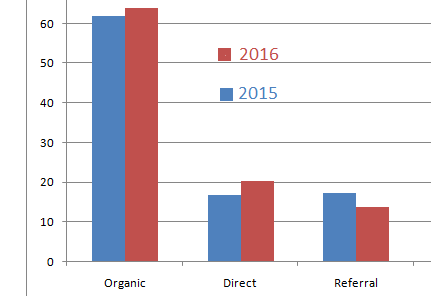 Organic traffic –

15% increase

in 2016
Direct traffic –

40% increase

in 2016
Referral traffic –

15% decrease

in 2016
Our analytics have provided us with information that confirms Geoff's data. A 15% increase in organic traffic, which amounts to approximately four thousand more visits to the website. This is a significant increase. The website had a 92% increase (for the 2016 year over 2015) in traffic outside of the local area of southwestern Ontario. This large increase was from the Toronto and surrounding area. Geoff's camp site bookings show a noticeable increase in campers from this area.
Direct traffic also saw an improvement of 40%. It would appear that a good portion of this is from campers who have bookmarked the website.
We did note a significant drop in referral traffic of 15%. This traffic would include incoming links such as camping and tourism directories. We should note that there was increased traffic from Ontario Southwest, an Ontario tourism initiative that has been very engaging with Campers Cove social marketing sites. They have regularly mentioned, tagged and actively communicated online. Referrals from this account have increased from 32 in 2015 to 493 in 2016 or an increase of over 1500%.
The directories that were not engaging or using recommended social marketing strategies, is where we could see the most significant decrease of referral traffic to the site. This also matched Geoff's results. Posting product related content is not a strategy!
The Role of Social Media in Campers Cove Campground Online Success
Over the past two years Campers Cove Campground social media platforms have played a major role in the traffic driven to their website. There were over one thousand visits to their website via social media platforms, Facebook being the leading social site. Their Facebook page has become a hub of conversation for their faithful campers and new connections. It is this group of Brand Ambassadors that have helped to drive the traffic to the website, increasing its SERP ranking.
The "fans" weren't initially as "talkative". However, with the implementation of creative content and a highly responsive and engaging strategy these fans have become part of Campers online family. Whether they like, comment or share a post they are always ready to give their support. Campers Cove engagement strategies on other social sites has also helped them develop a very large online network. This network also becomes actively involved in all of their posts. Real online relationships have been established and the evidence appears in their reach and engagement data.
Below is one sample of a Campers Cove Facebook post. The insights show the reach, engagement factor and shares. The standard is a post reaches 5% of your fan base. Based on Campers Cove having 1269 fans (at the time of this article) that would be a reach of 64. If you view the image below you will see that the reach of this post was 2,130 which equates to about 161 %. The reach is significant.
However, the statistic we pay the most attention to is the active engagement rate. A typical Facebook Business Page engagement rate is approximately 1% of your fan base. The following Campers Cove post is 18%. The engagement rates on all of the Facebook page far exceed the 1%.
*It should be noted that none of the images or posts we are reviewing in this article are paid or promoted ads. You can't buy engagement!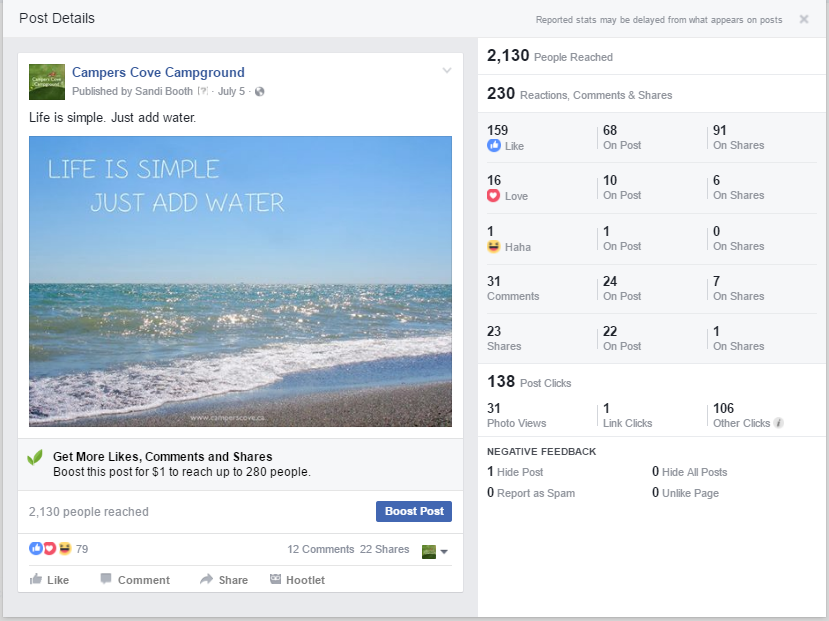 Facebook insights also clearly demonstrates a series of engaging posts.
REACH, POST CLICKS, REACTIONS,COMMENTS & SHARES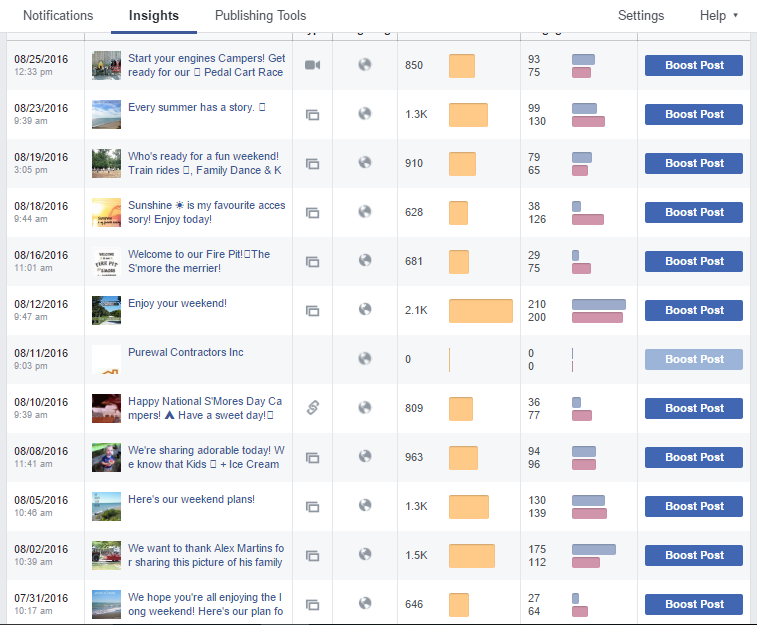 We have provided data for how a strategic social marketing plan can provide positive results on Facebook. We have seen similar results on their Twitter, Google+ and Pinterest. If you visit any of these sites you will see growing numbers not only in their following, but in their mentions, comments, retweets, +ones, pins and engagement.
"By shifting some of our advertising and promotional dollars to a solid social media campaign, we are reaching a much larger geographical footprint then I would have ever thought was possible!" Geoff Gerrish
The Significance of Video in Campers Cove Online Marketing
We are all aware of the power of video. This is one of Campers Cove picture motion videos that was created in November 2014. This video was developed without high costs, and designed to connect with Campers Cove social audience in the off-season. The video was also placed on the homepage of their website for all site users to view.
This video was well received by fans and followers and had over 5,000 views before the camping season started in May 2015. The success was not a result of huge production costs, but as a result of a strategically planned social marketing campaign rich in engagement. This plan also created a supportive online network that have become Brand Ambassadors for the campground. In other words, Campers social site connections market for them. The video now has over 13,300 and continues to grow. (Note: As of August 7th, 2017 the video has over 17,950 views.)
The Campers Cove Campground Brand
Campers Cove has a reputation of being a clean and scenic campground complete with caring staff and management. They have a history of providing their campers with a great customer experience. In fact senior management makes a point of visiting every new camper and welcoming them to the campground.
In the past, it has only been the campers who have being lucky enough to stay at the campground that actually knew how courteous and responsive the Campers Cove team is. Now, with successful social platform marketing many others begin to understand Campers Cove's brand identity. These fans and followers can interact socially with the campground before they book a site. They can experience various content related to the campground and get a much better feeling for what they could actually be booking. They are seeing Campers Cove Campground on the social sites they frequent and have an opportunity to build a trusting relationship with Campers before their stay. This positive relationship has led to increased bookings, improved Google rankings and yes, more sales!
"Google only loves you when everybody else loves you first" Wendy Piersall
Your online business brand identity is no longer what you tell the customer it is. It is now what other customers are saying about your brand. This word-of-mouth marketing is more important now than ever before. People rely much more on what others are saying about your product and service, than they do about any hype a traditional marketing strategy provides.
"Branding is no longer what we tell the consumer it is, it's what consumers tell each other it is." Scott Cook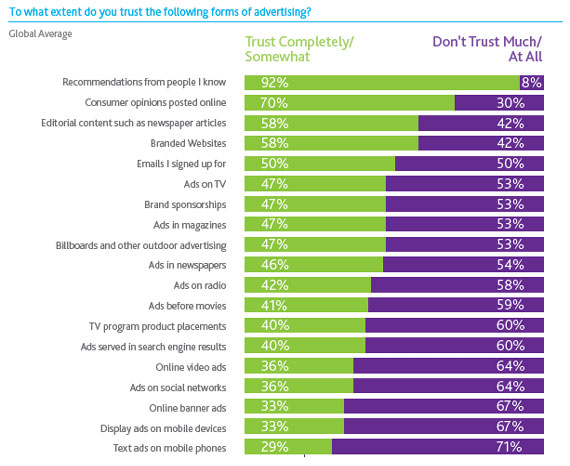 Reviews are a crucial part on an online marketing strategy. Building relationships with Campers Cove fans and followers has led to an increase in reviews. These reviews are what many customers research before making their decision on a campground. Here is a sample of reviews that have been posted to Campers Cove Facebook page during the 2016 camping season.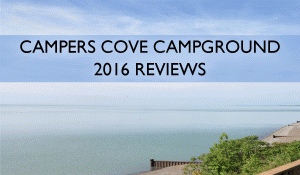 In closing we would like to thank Geoff Gerrish for sharing his time and business information with us. Without Geoff's data it would have been next to impossible to demonstrate the effectiveness of Campers Cove online marketing strategy. While Geoff is aware that his competition could benefit from this information he is also a strong advocate for the camping industry. He believes that anyone invested in promoting camping should take this information and the results seriously.
" The camping industry as a whole will greatly benefit from embracing an effective online marketing strategy that places a strong emphasis on a well thought out social media campaign."
The importance of a Google compliant mobile responsive website is the starting point in a digital marketing campaign. Secondly, developing and growing social platforms that are rich in content and communication will not only improve your search engine optimization, but will strengthen your brand's reach and engagement.
All business should be closely evaluating their online and social marketing strategies. If you are not seeing the type of results that Campers Cove and many other of our clients are noting, then perhaps you should rethink your digital marketing campaign.
We would also caution business and professionals in all industries, to carefully evaluate their analytics and insights to ensure that you are not spending money on expensive listing directories that are weak or limited in their online marketing campaigns. These directories often have ineffective social media strategies and they are being left behind by today's consumers. Consumers are increasingly using various social platforms not only to find the products and services they require, but to evaluate, engage and become familiar with them. This is the key to relationship marketing.
We would recommend this blog "How Social Media Is The New SEO" which we wrote a few weeks back based upon this case study as well as other accounts we have managed, as it gives us an insight of how it all works together. Also, Social Media and Tourism is another blog that clearly demonstrates the important role social media plays in the tourism industry.
We hope you found this article helpful. If you would like any further information of this topic we would encourage you to sign up for our newsletter, or join us on our social sites to actively interact and share information.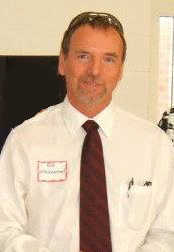 Rick Tofflemire is the Manager of Sales and Business Development at Cktechconnect Inc. Rick's I.T background and knowledge of current trends in the marketplace ensure that our clients stay up to date on the constant changes in online marketing. Since its inception in 2009, Cktechconnect Inc. has helped dozens of business and associations with focused, successful, dynamic multimedia marketing campaigns.
Connect with Rick on Twitter – @cktechRick