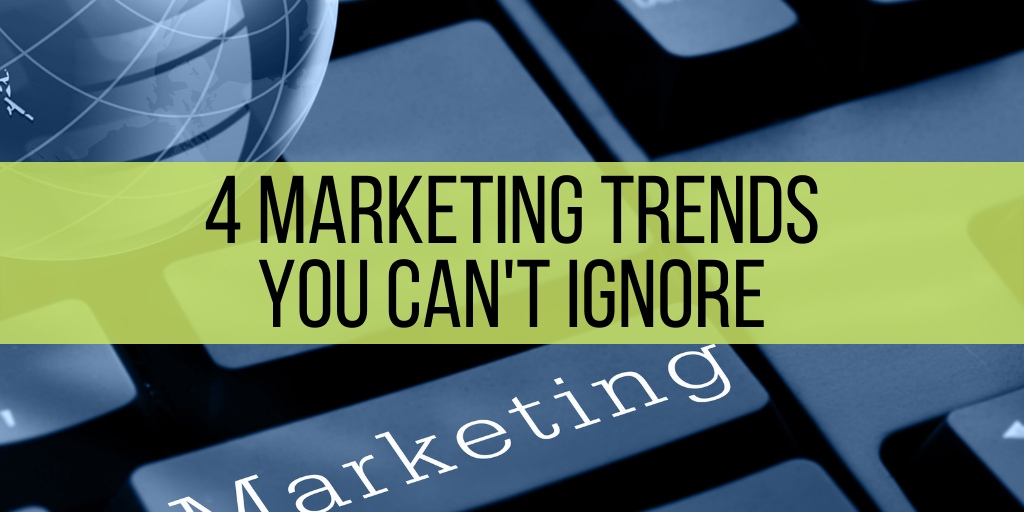 It's the perfect time of year to examine your marketing methods. Certain online marketing patterns have emerged over the past year and there is nothing more energizing than putting together some fresh ideas to take advantage of what these strategies can offer your brand.
In spite of the fact that it can be difficult to incorporate new ideas into your marketing strategy, it is the perfect time to take your business to the next level in the digital world.
I have put together some Marketing-Must-Dos you should consider. Don't feel you need to incorporate all of them at once. Take your time and evaluate which strategies best match your business, your time and your budget.
Just incorporating one of these suggestions into this year's marketing can take your brand to the next level!
Mobile Matters
If you want your business to be found on Google and other search engines then you can no longer stay attached to a website that is not mobile responsive.
There are many reasons that viewing a large website on a small hand-held device is far from desirable. Not to mention the time and effort it takes you to find ANYTHING! However, there are two bigger reasons to consider when making the decision to update your website.
Google Cares
In April 2015 Google announced a mobile friendly update, this was updated again in March 2016. This update was designed to give mobile-friendly pages a boost in rankings in mobile search results.
If you are not sure if your website is considered mobile-friendly you can check it here.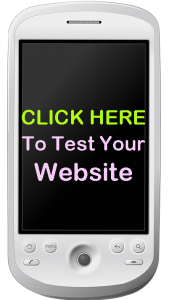 Consumers Care
How often to do check your smartphone? Today's consumer sleep with their phone beside the bed. Can your business continue to ignore this trend?
 In 2014, mobile searches overtook desktop searches.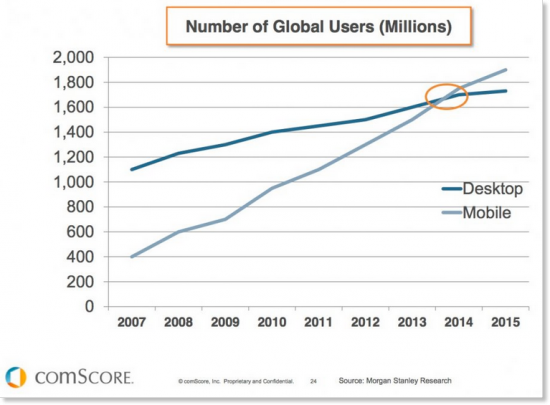 If your business doesn't adapt and take advantage of the consumers smartphone addiction you will definitely fall behind your competition.
Consider these statistics when you decide if having a mobile-responsive website is in this year's marketing budget.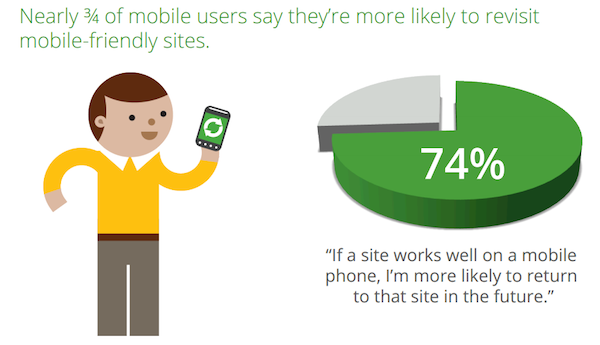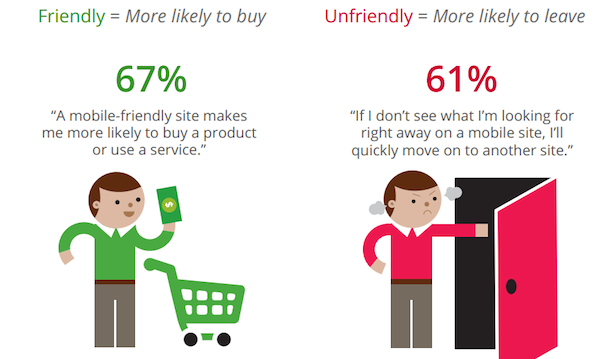 image credit – searchenginewatch
If your website isn't mobile-friendly then it is a Marketing-Must-Do in 2017!
 Having A Marketing Plan Matters
I am often contacted by business owners with questions about why their online marketing is not giving them the results they had hoped for. They often state concerns that their website is not being found in an organic Google search.  They are increasingly discouraged by their Facebook reach and are often ready to give up on their online marketing attempts.
My response is always the same. "Let's discuss your marketing plan and what you can do differently." Yes, about 95% of the individuals who call for consultation don't have an online or social media marketing plan and have never considered the option.
How do you know the results of your efforts if you don't have clear and measurable goals? How do you know what to change, what to continue and where to grow if you have no plan?
Everyone business marketing online needs a marketing strategy. It serves as a roadmap and the success of your business goals become far easier.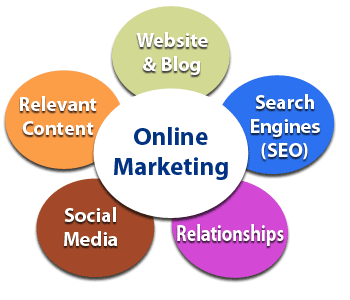 Your Marketing Plan Should Include:
a. Identification of your target audience
b. Website Design
c. Content Types
e. Search Engine Optimization (SEO) Strategy
                                            f. Call to Action Strategy
                                                                               g. Analytics
Make 2017 the year that you put a plan together!  
It's a Marketing-Must-Do!
 Content Matters
It's critical to create content that will meet the needs of your target audience. You should take time to consider what types of content you will create. Keep in mind that there are a variety of content options, and that they should be designed to engage, entertain and inform your audience.
Make sure your content is attractive to the consumer. Visuals can draw a reader in or turn them away. Content comes in different forms and the choice is up to you to decide what will best meet your online marketing needs.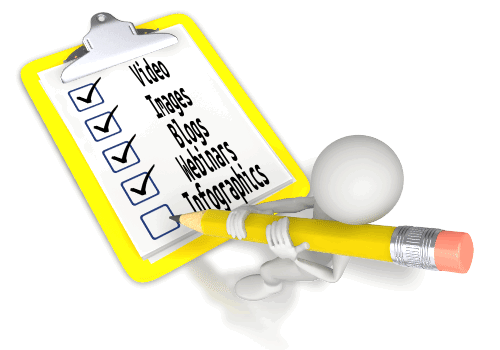 Here are a few questions to ask yourself, when you start planning your content strategy.
a. What type of content do I find interesting?
b. How can my content inform or help my audience?
c. What content will I use to engage fans/followers?
d. How will I add variety to my content?
e. How much time/budget do I have to create content?
f.  How will I get my content seen by my target audience?
g. How often will I share my content?
Once you have asked yourself these questions you will have a better idea of what type of content to create and share. Make sure you are realistic in your planning. Consistency is a key to a successful content strategy, so only bite off what you can chew!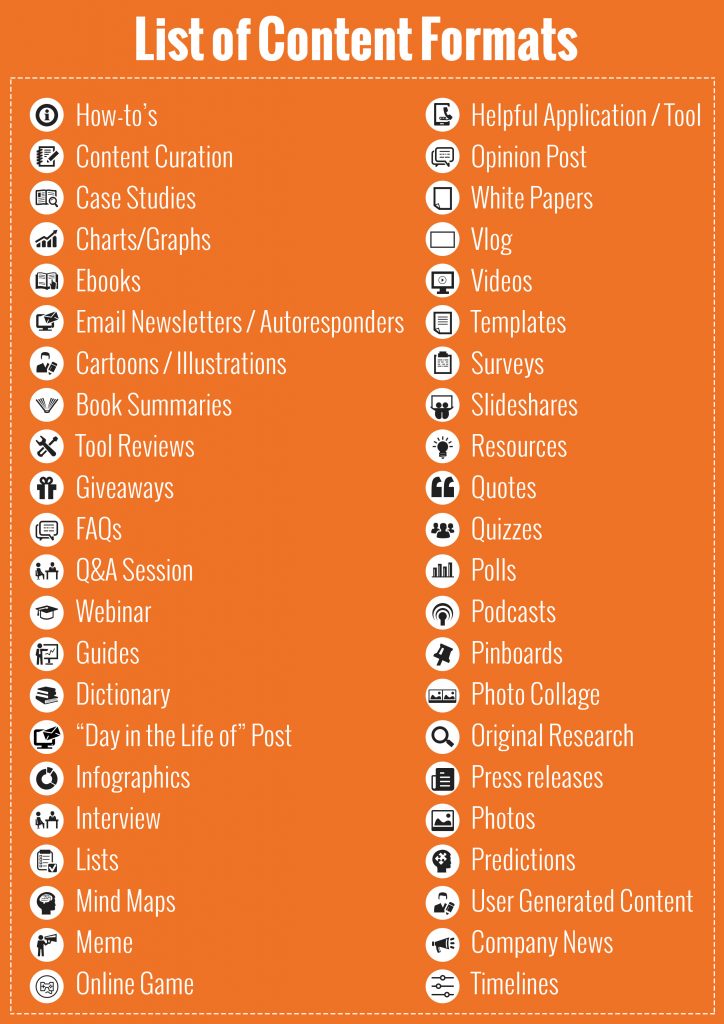 Review these articles for more information on Content Strategies
Top Ways To Use Facebook Live Video For Your Business– PostPlanner
5 Easy Tips to Rock Your DIY Photos– Laura Hall Briedis
Content Posts Your Followers Will Love 
 Engaging on Social Sites Matters
Understanding the value of engagement marketing could be the key to your businesses online success in 2017. Social platforms, such as Facebook, have become a very lonely place for many businesses and services over the past year. It appears obvious that many companies are struggling with how to get consumers to even see their content posts. Without using effective engagement strategies their reach has plummeted.
After reviewing over thirty-five Facebook pages (that had over 3,000 followers) it became apparent that without an active engagement strategy their content was going unnoticed.
How many followers you have on Facebook is NOT AN INDICATOR of Facebook success. Instead of stressing over getting new followers, you should be focusing on how many PEOPLE ARE TALKING ABOUT THIS PAGE.
CHECK OUT HOW MANY PEOPLE ARE "TALKING ABOUT YOUR FACEBOOK PAGE."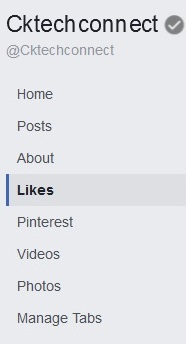 On the left side on your Facebook Business Page you will find the tabs. Click the Likes tab to see how many people are talking about your page. 
Your social media marketing goals should include effective engagement strategies to increase these numbers. Start talking to others and watch what happens!
Engagement matters on all your social platforms! Whether you are marketing on Facebook, Twitter, Google+ or Instagram, engaging with others is a key to marketing success!
Give some of these ideas a try!
a. Commenting on another Business Page Post
b. Re-Tweeting content on Twitter
c. Sharing on Google+
d. Mentioning on Instagram
You can no longer wait for consumers, industry influencers or other businesses to come to you!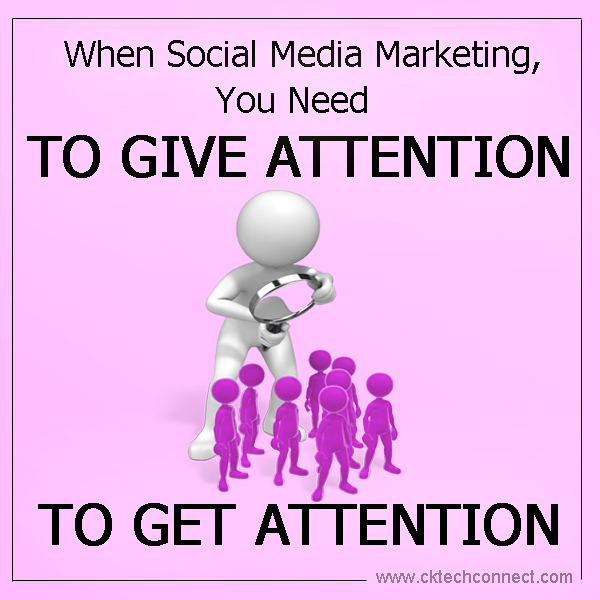 2017 is the year you must begin the conversation it is a Marketing-Must-Do!
 Online marketing is growing and changing every day. It is often difficult to stay      up-to-date on everything that will help grow your brand in the digital world. I hope  that my Four Marketing-Must-Dos ideas will help you identify some key areas to  focus on for online and social marketing success.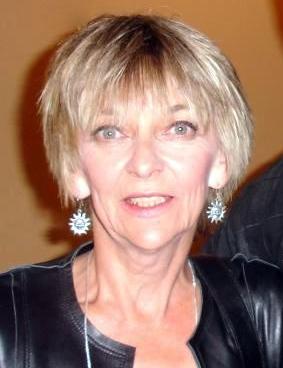 Sandi Booth is the CEO, web developer, content strategist, graphic designer, social media manager and trainer at Cktechconnect Inc. located in Chatham-Kent, Ontario. Sandi's creative style and dedication to clients has ensured that Cktechconnect has become the online marketing company it is today. Since its inception in 2009 Cktechconnect Inc. has helped dozens of business and associations with focused successful, dynamic multimedia marketing campaigns.