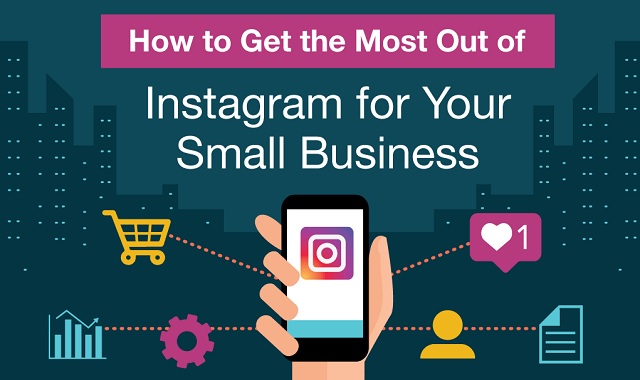 Instagram isn't just a place for pretty pictures. If you have a burgeoning small business, this social media platform can be an excellent tool to connect with influencers in your industry, share a behind-the-scenes glimpse at your company, and show off your products and services. With more than 1 billion active Instagram accounts—500 million of which are active every day—Instagram is a great place to connect with current and potential customers. Eight in 10 Instagram accounts follow a business and more than 200 million users visit at least one business profile every day.  Read on to learn more about Instagram for businesses.
Infogaphic by: quill.com
Cktechconnect Inc. is a small agency with large clients. Since our inception in 2009, our focus has been to help grow companies by creating successful, dynamic multimedia marketing campaigns. We deliver strategic marketing and branding solutions. When you are serious about taking your online marketing to the next level give us a call.