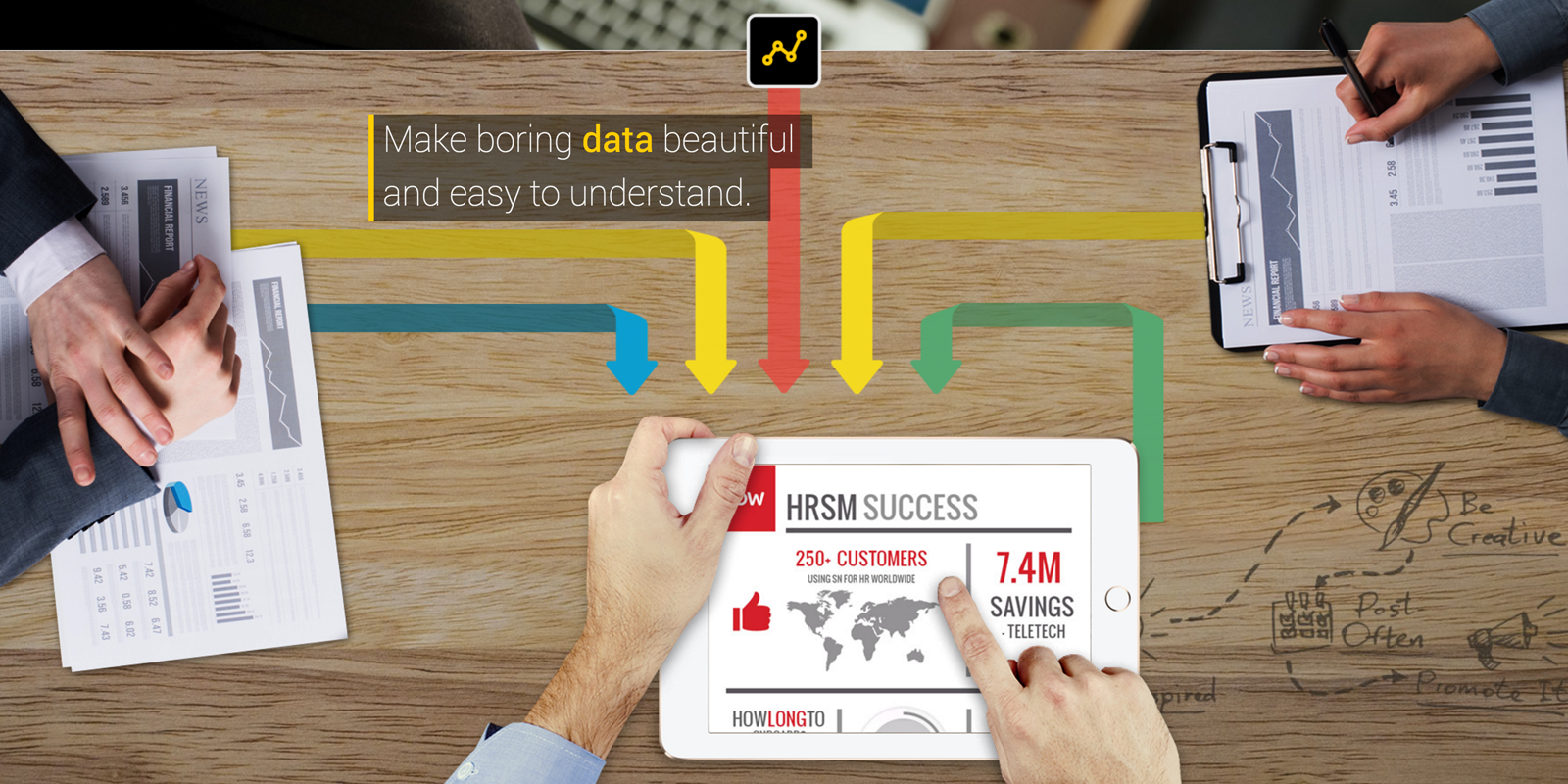 Productivity online depends a lot on your strategy and the tools you use. When you are managing multiple social media accounts for numerous clients, it's important to be well organized and efficient with your time and part of that comes down to these productivity tools and apps: social media scheduling tools; graphic tools; presentation tools; website builders and much more.
In this article, I will discuss some of the producttivity tools I use for social media managment the reasons I chose them and details about each of them.
VISME
If you are looking for an online tool that allows you to create various forms of content such as simple graphics but with series of interactive features to bring static content to life, then VISME is the tool!
VISME is an easy-to-use online tool allowing anyone to communicate visually through infographics, presentations and other forms of visual content for non-designers.
VISME allows you to make it private, embed on a site or download for offline use while preserving animations.

There are other tools out there such as Canva, Prezi, Powerpoint and Pickochart, but VISME is the only tool that gives you the capabilities to:
Ability to animate any object and assign actions (ex. Links, pop-ups, rollovers)

Ability to track traffic and engagement of your content (full analytics)

Add video or audio

Embed content from third parties (ex. maps, polls, forms, etc..)

Set your own templates and brand guidelines

Create your own library of slides and content, and media library.
Having used Canva and Powerpoint, I was amazed at the capabilities and simplicity of VISME.
So, what can you create with VISME? The question is "What can't you create with VISME?"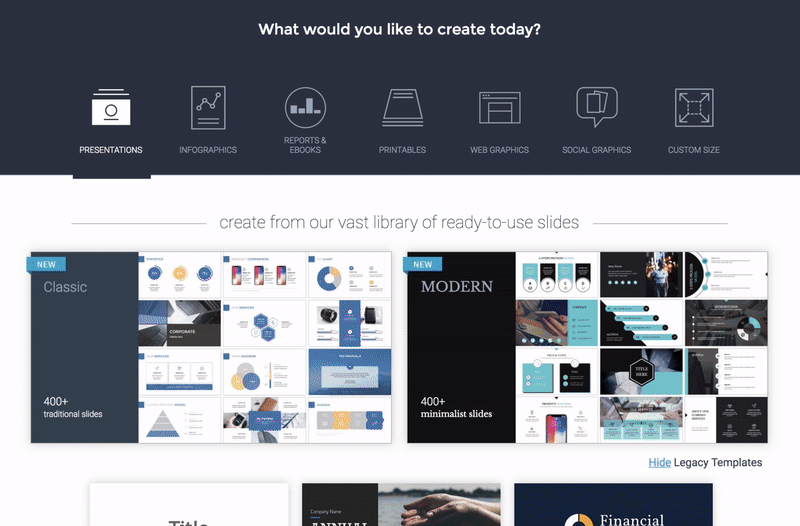 Infographics
Infographics are great marketing materials as they are shareable, easy to read and can be visually appealing. Creating infographics with VISME is painless. Try it out here! Yes, you can literally build an infographic in 5 – 10 minutes. Infographics are a great way to put yourself out there for all to see and help establish you as a knowledgeable player in your industry.
Data Visualization
Another feature that really stands out is the data visualization capabilities! This selection is amazing and so easy to use, with stunning results. Learn more about VISME graph maker.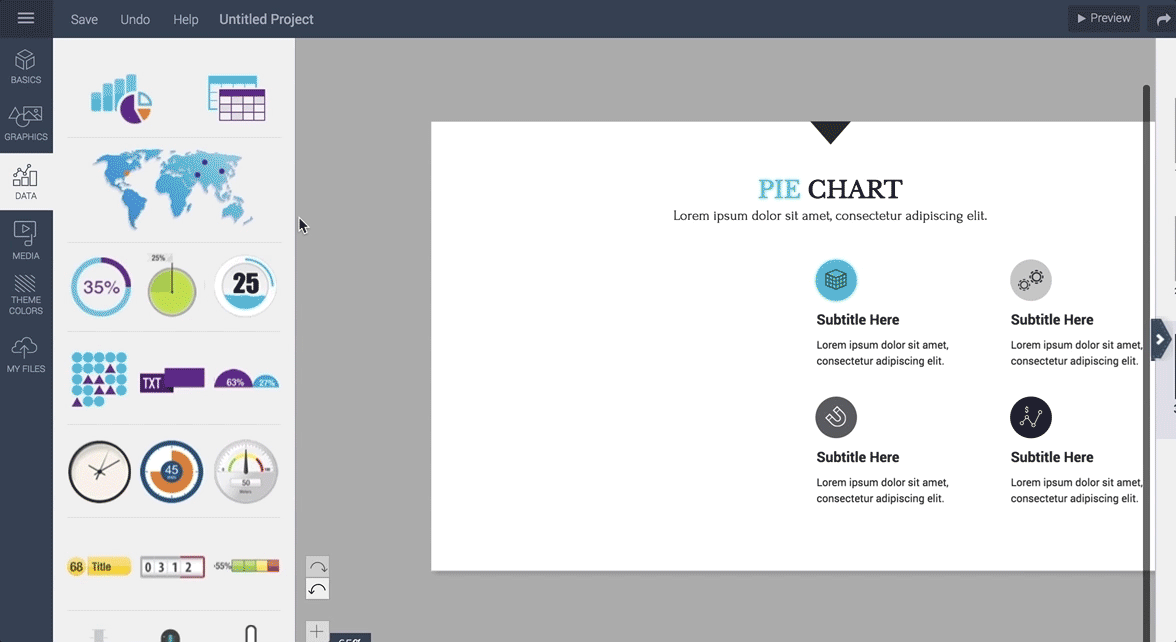 Social Media Graphics
Of course, we all need social media graphics that are captivating and can be created in a few easy steps. VISME has a wide selection of graphics to choose from, which includes a library of free images and thousands of icons in 25+ categories.
What about fonts? No problem, they have over 100 Fonts with full styling abilities.
Reports
I have been using VISME for a clients monthly social media report (instead of the standard reports generated by other platform tools). I can now customize the reports from Twitter, Google Analytics, Facebook, Instagram and Pinterest based upon our agreed goals and strategy. This helps you and your client focus on what matters. Whether your goals are in creating brand awareness, getting traffic to the website with Twitter or engagement and relationship building on Instagram. VISME's interactive presentation is professional looking, provides more details (through the pop-ups on the charts) and can be downloaded and carry the animation with the presentation offline.
Pricing
Pricing is competitive and a Free Account with limited functions is also available. The Standard Package is $14 / month if paid annually and a Complete package at $25 / month if paid annually. They also have other plans available for Teams, Enterprise and Students.
The support is excellent as well, with new "How To" videos just released as I was writing this. They also redesigned their dashboard area to make it look better, load faster and allow for easier access to your projects.
Compare VISME to other popular tools. Follow the links below which tell the story of a well-thought-out, designed tool.
OneUp App
One of the most important social media management productivity tools in your arsenal is a scheduling tool for all of your social media posts and platforms. There are so many options out there such as SocialDraft App, Buffer, Hootsuite and numerous others.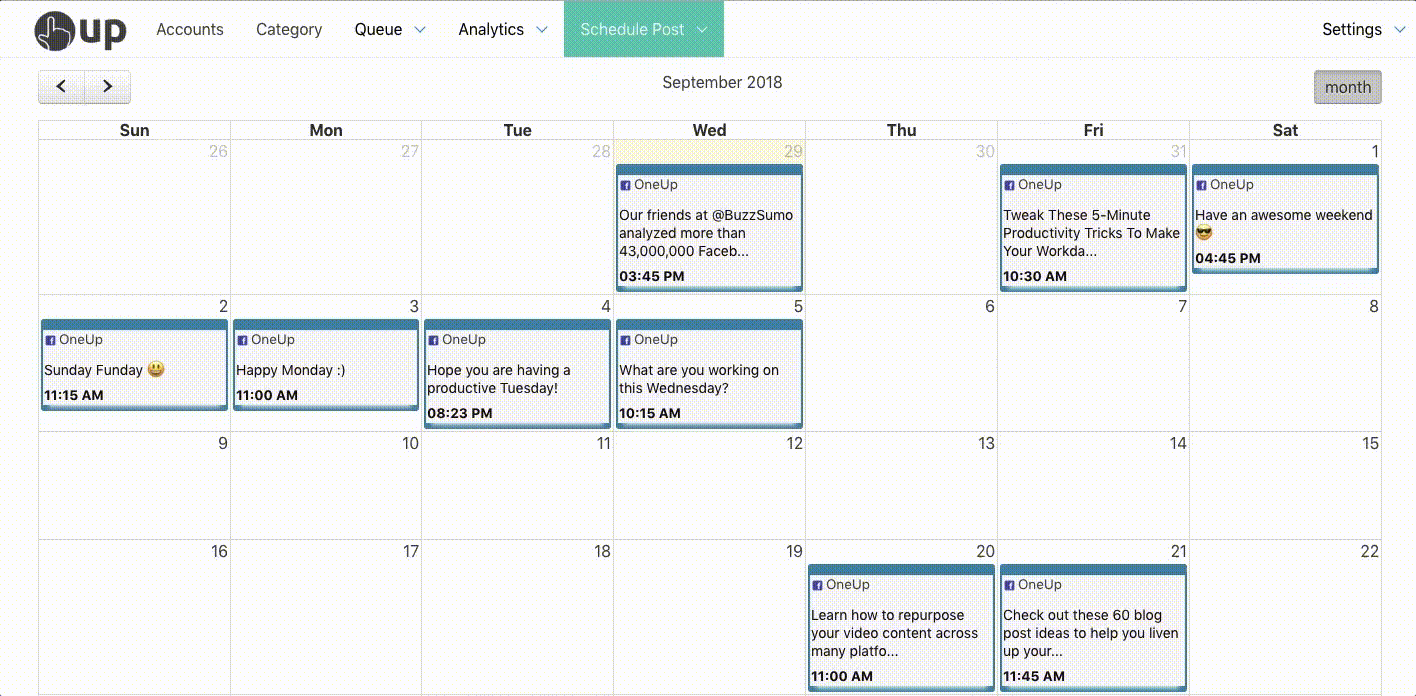 They all perform well, but it comes down to what your needs are and cost. I have used a number of them and have not been disappointed. They each have their own nuances.
OneUp App is the social media management scheduling tool I have been testing lately. It has some excellent features, one in particular that most of the others do not address. You can schedule your Google My Business posts which other scheduling apps do not yet allow. OneUp makes posting on Facebook, Twitter, Pinterest, LinkedIn and Instagram easy! You can share Instagram stories directly to Instagram. You can also enable a link shortener by signing in with a bitly account.
The Google Posts are part of the package with Google My Business, which is a free marketing tool from Google. The posts appear on your Google My Business and last for seven days and can be for events, marketing, and other Call To Actions.
OneUp App also allows bulk uploads, video and GIF uploader, ability to recycle posts and more! It has really simplified our scheduling.
Keep in touch to stay up to date on other areas of marketing strategy, including options for building your website. Yes, WordPress is not the only platform for websites.
Any comments or questions, please feel free to contact me!
Twitter @cktechRick
Instagram @cktechconnect
LinkedIn @RickTofflemire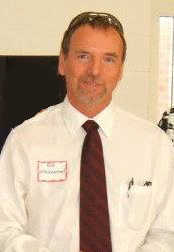 Rick Tofflemire is the Manager of Sales and Business Development at Cktechconnect Inc. Rick's I.T background and knowledge of current trends in the marketplace ensure that our clients stay up to date on the constant changes in online marketing. Since its inception in 2009, Cktechconnect Inc. has helped dozens of business and associations with focused, successful, dynamic multimedia marketing campaigns.